The INKAS® Armored Police Ford Explorer: Keeping Law Enforcement Safe
July 30, 2015

Posted by

admin
Comments Off

on The INKAS® Armored Police Ford Explorer: Keeping Law Enforcement Safe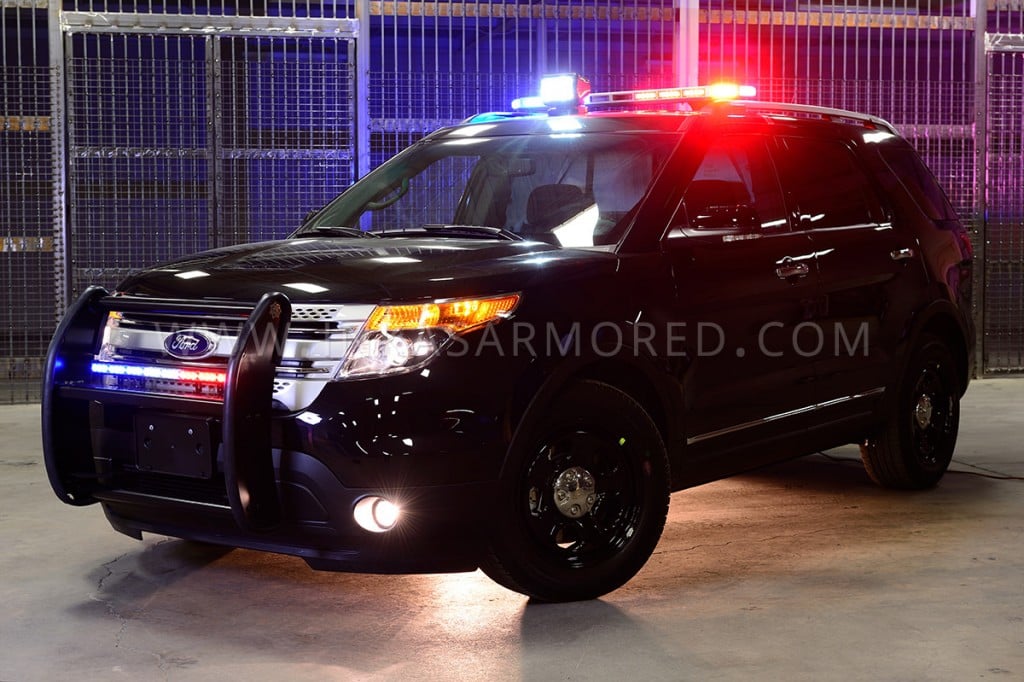 Enforcing the law can be dangerous business, and those sworn to protect us often find themselves in some tight situations. That's why we here at INKAS® do whatever we can to help keep them safe. We pride ourselves on keeping a wide array of vehicles designed with safety in mind so those who try to keep the streets safe can get home safe and sound. One of our top armored vehicle models is the Armored Police Ford Explorer. Designed with safety in mind it has several aspects to it that make it one of the top choices in law enforcement safety in the industry.
Extra Armor
The vehicle is made extra safer with the addition of extra armor on the roof and floor. This ensures 360 degree protection. Often when the situation gets hot, certain areas of a vehicle become weak points that expose those inside to fire. This is not the case with the INKAS® Armored Police Ford Explorer.
Extra Interior Accessories
The INKAS® Armored Police Ford Explorer features extra gun ports, extra storage for firearms, and even a first aid kit help to make this both one of the safest vehicles in stock, and one that gives you the chance to fire back.
Run-flat tires
There is a good chance that a tire can go flat in a hot situation if there is glass on the road or bullets in the air. Hutchinson run-flat tires resist deflation when punctured and are the most respected name in the industry. It is important to quickly get out of a dangerous situation, so when tires can still run after being hit, it is a huge advantage.
Brake upgrade
Being able to keep control of the vehicle in tight spaces is pivotal for getting out safely. You don't want to slam on the brakes, only to lose control of the vehicle and wind up in a worse situation. INKAS® has upgraded the brakes to ensure the maximum amount of safety.
Law enforcement is a dangerous job, but somebody has to do it. INKAS® does everything it can to ensure that these vehicles are as safe as possible. Multiple upgrades and safety features have been added to this police vehicle, making it the perfect addition to any fleet. Visit our website for more information on the INKAS® Armored Police Ford Explorer.