The INKAS® Armored Chevrolet Suburban
November 16, 2015

Posted by

admin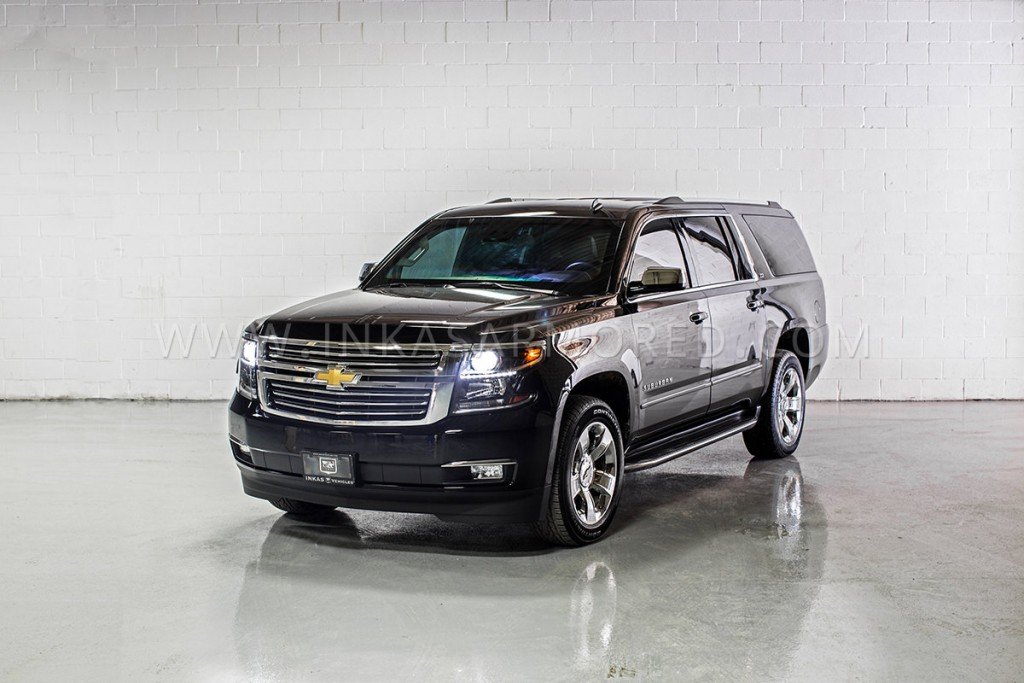 When considering which vehicles are the best to convert to an armored version, it goes without saying that Chevrolet has some of the best models available. This classic American automaker is world-famous for the quality of its cars and craftsmanship. Not every vehicle it makes is a prime candidate for armoring, though. The Chevrolet Suburban's combination of size, speed, and power make it a great model for conversion to an armored vehicle.
Unrivaled power
This powerful vehicle sports a 5.3L V8 that yields 355 horsepower allowing you to navigate even the tensest situations. This vehicle gives you enough power and traction to head off road as well. If you are under threat or in a dangerous area, the armored Chevrolet Suburban also gives you the security that you need to get through. You can even use it to tow in emergencies.
Comfort
The size of this vehicle doesn't automatically mean it's a tank on the inside, too. The protective outer layer will only hide the stylish inner design. The power locks, plush inner styling, touchscreen infotainment system, and second row folding seats are just the beginning. With our executive interior package we can upgrade the interior to the height of security and comfort. We can even add in an LED screen, bar and sound system.
Security
The panelling that we can install will protect the entire outer layer, including the battery and the electronic controls. We can install Runflat technology, reinforce the suspension, add bullet-resistant glass, and reinforce the door for a high level of security on the road.
Your life is a serious matter and it should never be in danger. With the security you get from INKAS® and the comfort that you get from a Chevrolet, you can ride in both style and safety. The INKAS® Armored Chevrolet Suburban is one of the most popular models in stock because of its size, speed, power, and safety.