Keep Your Valuables Safe with the INKAS® Ford E350 Cash-in-transit Vehicle from INKAS®
March 23, 2016

Posted by

admin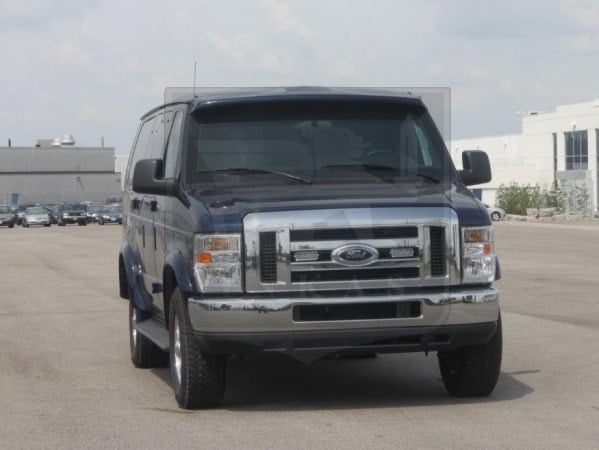 The name Ford has been synonymous with quality automobile engineering for a century, and that's why INKAS® Manufacturing chose to base the cash-in-transit vehicle off of the famed E350 model. The world can be a dangerous place, and there are plenty of people who are looking for any chance to take advantage of cash or valuables that are on the move.
The INKAS® cash-in-transit vehicle hardly deviates from the original model, so what you get is a high-quality, safe, and secure vehicle capable of transporting cash without endangering anyone or anything inside.
Added power and efficiency
When carrying a payload of cash, the extra weight will weigh down the vehicle, causing it to use more fuel. You won't have to worry about that, though. With the E350 model from INKAS®, you can either choose extra power or extra efficiency to help you through any difficult situation. With either a V-8 5.4L or the V-10 6.8L engine option, you can choose better mileage or more power.
The highest security
The INKAS® Ford E350 cash-in-transit vehicle comes standard with the highest security in the industry as well as a host of additional upgrades depending on your tastes. With perimeter protection from 6+ BR level armoring, bullet-resistant glass, reinforced suspension, a smart-locking system, and run-flat devices, you can be assured that your cash is safe.
A wide range of options
The terrain, political situation, and many other variables will affect how safe you feel transporting your money. That's why we offer several extra options with our cash-in-transit vehicles. With INKAS®, you can add:
Lightweight armor
Siren/intercom systems
Fire suppression systems
Driver-controlled remote locking systems
Heavy duty wheels
INKAS® understands that transporting cash is one of the most dangerous and stressful situations for businesses, and that's why they offer the highest-security cash-in-transit vehicles. If you are in need of extra safety and security, consider the the INKAS® Ford E350 cash-in-transit vehicle.