INKAS® WINS STEVIE® AWARDS IN 2019 INTERNATIONAL BUSINESS AWARDS®
September 24, 2019

Posted by

admin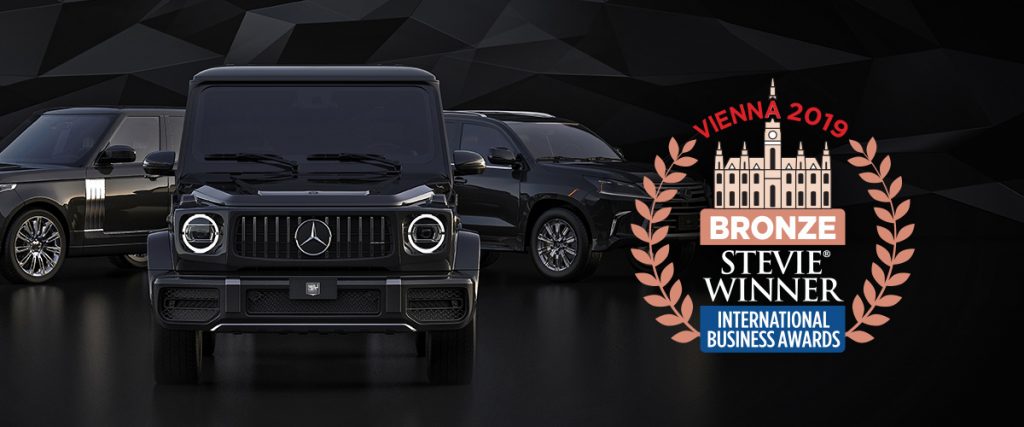 INKAS® Armored Vehicle Manufacturing received two Stevie® Awards in the Company of Year category, Manufacturing and Automotive & Transport Equipment nominations, in the 16th Annual International Business Awards. To be celebrated in October in Vienna, Austria, the International Business Awards (IBA) is a celebration to honor and generate public recognition for the achievements of organizations worldwide.
More than 4,000 nominations from organizations of all sizes were submitted this year for consideration. Stevie Award winners were determined by the average scores of more than 250 executives worldwide who participated in the judging process. "The IBA judges from across the world were highly impressed with the nominations they reviewed this year. With the level of achievement documented in the nominations from 74 nations, the Stevie Awards are proud to honor organizations that demonstrate a high level of achievement in a variety of industries" said Michael Gallagher, president and founder of the Stevie Awards.
Last year, INKAS® developed numerous technological and engineering innovations as well as became a frontrunner in bringing to market armored vehicles specifically designed for secure cannabis transportation. "Very impressive and most definitely indicative of INKAS® successfully developing and manufacturing the most advanced security products available on the market today for various industries and civilians" commented one of the Stevie Award judges about INKAS®. "Very well planned and executed –shows that the company is constantly evolving to serve more markets".
"INKAS® takes great pride and responsibility in protecting the lives of our clients, their passengers or anyone who finds themselves in an INKAS® armored vehicle," says David Khazanski, CEO, INKAS® Armored Vehicle Manufacturing. "With the level of technological innovations that we achieved up until today, we are proud to be recognized as a winner for both Manufacturing and Automotive & Transport Equipment nominations. We would like to thank the Stevie® Awards committee and judging panel as well as congratulate fellow recipients of the 2019 International Business Awards®".