INKAS® Unveils "Expedition Spec" 2023 Armored Toyota Land Cruiser 76-series (TLC76)
April 4, 2023

Posted by

Admin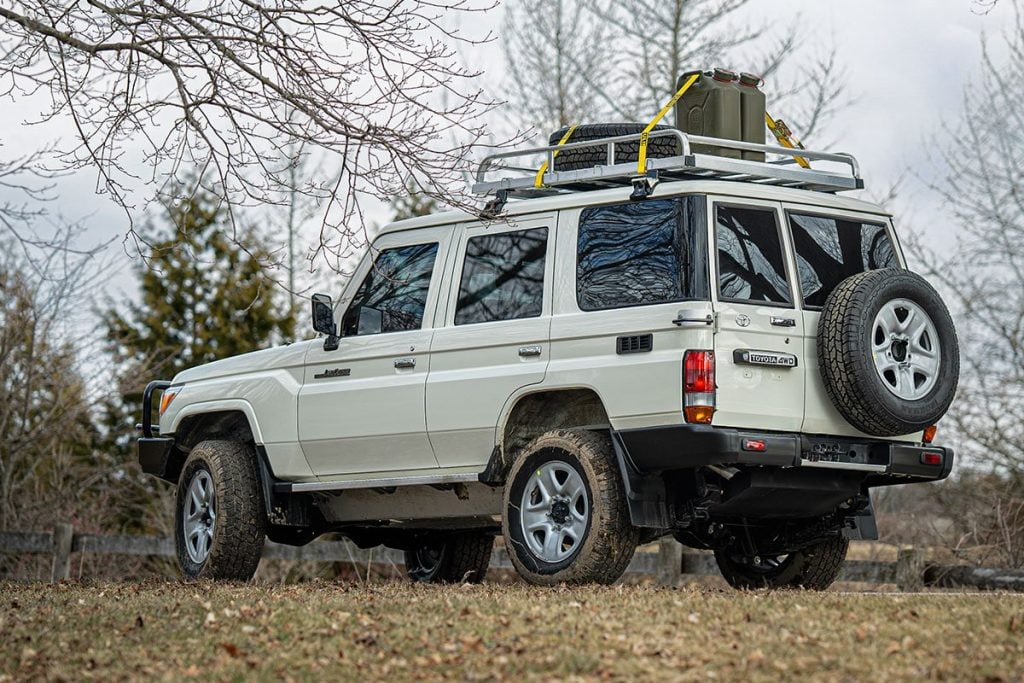 INKAS® is proud to introduce its new "Expedition Spec" armored Toyota Land Cruiser 76-series, a reliable off-road secure transport vehicle designed to provide exceptional performance on uneven terrains. This vehicle is expertly crafted to order, with both internal and external customizations available to suit the specific needs of the end user.
The armored Land Cruiser has been designed to be a reliable bulletproof SUV for various operations, with a high-clearance and heavy duty suspension that allows it to take on numerous types of terrains regardless of mission requirements. It is equipped with numerous tactical and armoring features designed to ensure the safety and security of all passengers on board.
In addition to its impressive armor rating of BR6 based on CEN 1063 ballistic standards – which can stop high-power rifle ammo as well as the simultaneous detonation of two hand grenades below the vehicle's floor – the armored Toyota Land Cruiser 76 (TLC76) is also outfitted with a range of essential upgrades to support any off-road operation. These include a powered winch, an aluminum heavy-duty roof rack, an INKAS-engineered skid plate that doubles as a blast protection shield, a custom bush bar, upgraded heavy-duty suspension, a reinforced doorframe design, and heavy-duty hinges. The winch is a crucial tool for recovery in rough terrain, while the roof rack provides extra storage space for equipment and supplies. The skid and blast protection plate helps protect the undercarriage of the vehicle from damage, while the bush bar offers additional protection to the front end. The upgraded suspension ensures a smoother ride with increased payload, while the upgraded door design and heavy-duty hinges add an extra layer of security and dependability to the vehicle and its passengers.
Overall, the INKAS® Armored Toyota Land Cruiser 76 is an exceptional choice for anyone in need of reliable and secure off-road transport. With its advanced armor and extensive range of customizations, this vehicle is sure to meet the needs of any mission or operation across the globe. To learn more, please visit the vehicle page here.