INKAS® takes safety seriously
November 26, 2014

Posted by

admin
Comments Off

on INKAS® takes safety seriously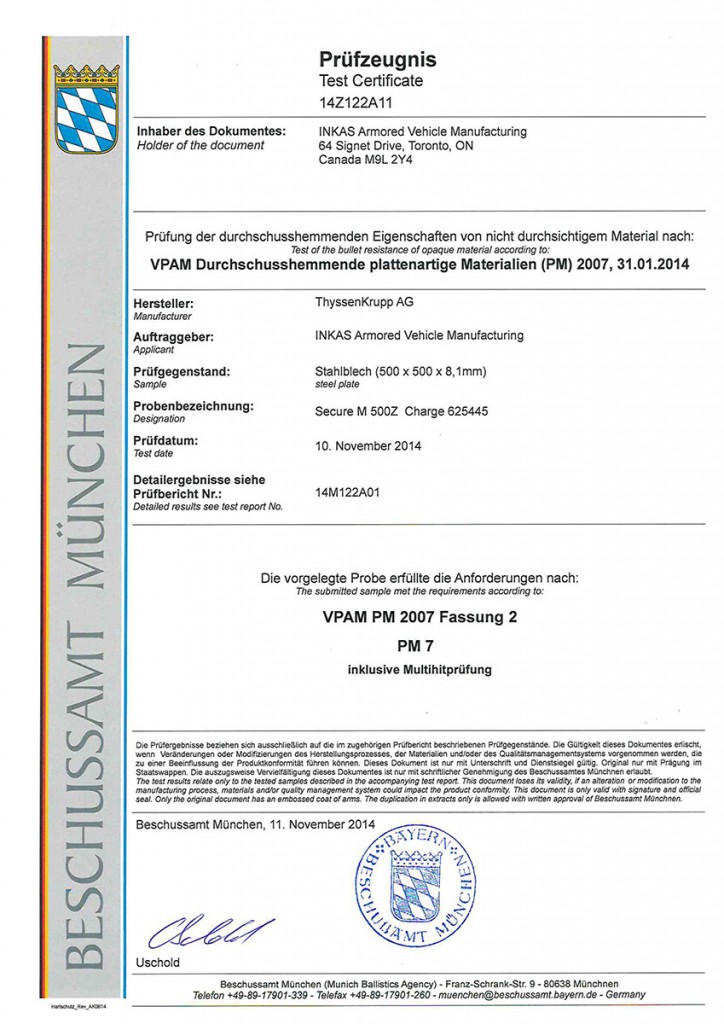 At INKAS® Armored Vehicle Manufacturing, we take safety very seriously. All of our materials are certified by third party organizations as well as tested at our own testing facility in Toronto, Canada.
Recently, we have received a new test certificate confirming that our steel has met all requirements in order to achieve VPAM PM 2007 Fassung 2 certification. The certification was run by Beschussant Munich, the independent and world-known laboratory in Germany.
We take great pride in manufacturing products which save lives. Thankfully, only a  small percentage of our civilian vehicles are ever fired upon. But if they do, we are proud to share that they have fulfilled their purpose with a 100% success rate.