INKAS® Releases "Stage III BBK" High-Performance Brake System Optimized for Armored Vehicles
April 26, 2023

Posted by

Ilan Y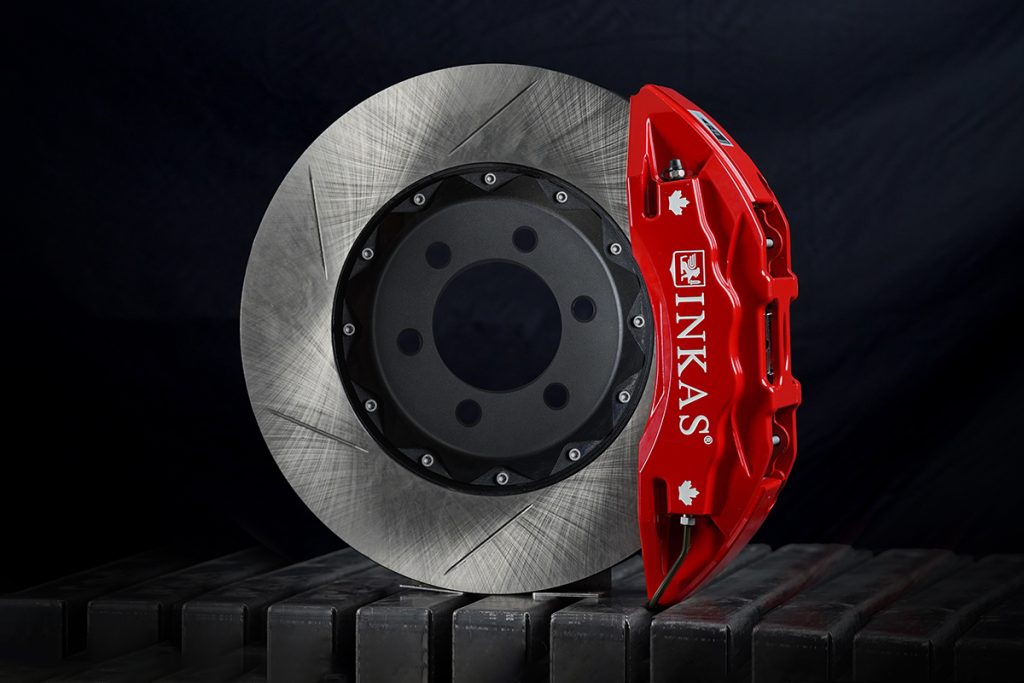 INKAS® Armored Vehicle Manufacturing is proud to announce the launch of its "Stage III BBK" High-Performance Braking System specifically designed, optimized and manufactured for use on modern civilian armored vehicles. Built upon decades of precision-engineering expertise, INKAS® has developed an industry-first, heavy-duty platform for unmatched responsiveness in critical stopping maneuvers in even the most challenging situations. At present, this is the only high-performance braking system in the world that was designed and engineered by an armored vehicle manufacturer in-house, and available for a wide range of modern vehicles.
"INKAS® strives to remain at the forefront of the armored vehicle industry through its continuous innovations in advanced security features and vehicle performance," said Margarita Simkin, Co-Founder and Chairwoman of INKAS® Armored Vehicle Manufacturing. "Armored vehicles have become a critical security asset for governments, VIPs, and private firms – however, the added weight of armoring has always posed a significant challenge in the industry. Today, our team is excited to introduce our in-house solution as a revolutionary standalone brake system."
The INKAS® High-Performance Brake Kit features advanced braking technology and an innovative design that is specifically engineered to counterbalance the added weight of the vehicle's armoring by increasing the braking capabilities to an impressive rating (GVWR) of up to 6,400kg, exceeding the stringent requirements of the US and EU automotive safety standards. With high-performance calipers, larger slotted rotors, and racing-grade ceramic brake pads that cover a larger surface area – the INKAS® braking system optimizes braking performance to ensure shorter stopping distances while providing better control in the event of a sudden stop in the face of obstacles or danger.
Using the highest quality materials and state-of-the-art machining techniques, the INKAS® brake system delivers exceptional durability and reliability that meets the unique demands of armored vehicles. The streamlined design and improved ventilation technology also provide rapid heat dissipation and advanced cooling to withstand the high temperatures caused from absorbing the force of the vehicle's excessive weight, significantly reducing the early wear of the brake pads which could compromise safety. The innovative design enables consistent braking performance over prolonged periods of heavy use, while extending the lifespan of other vehicle components, such as tires, suspension, and drivetrain – resulting in lower maintenance costs and improved overall performance.
High-Performance Brake System by INKAS® Armored | Stage III BBK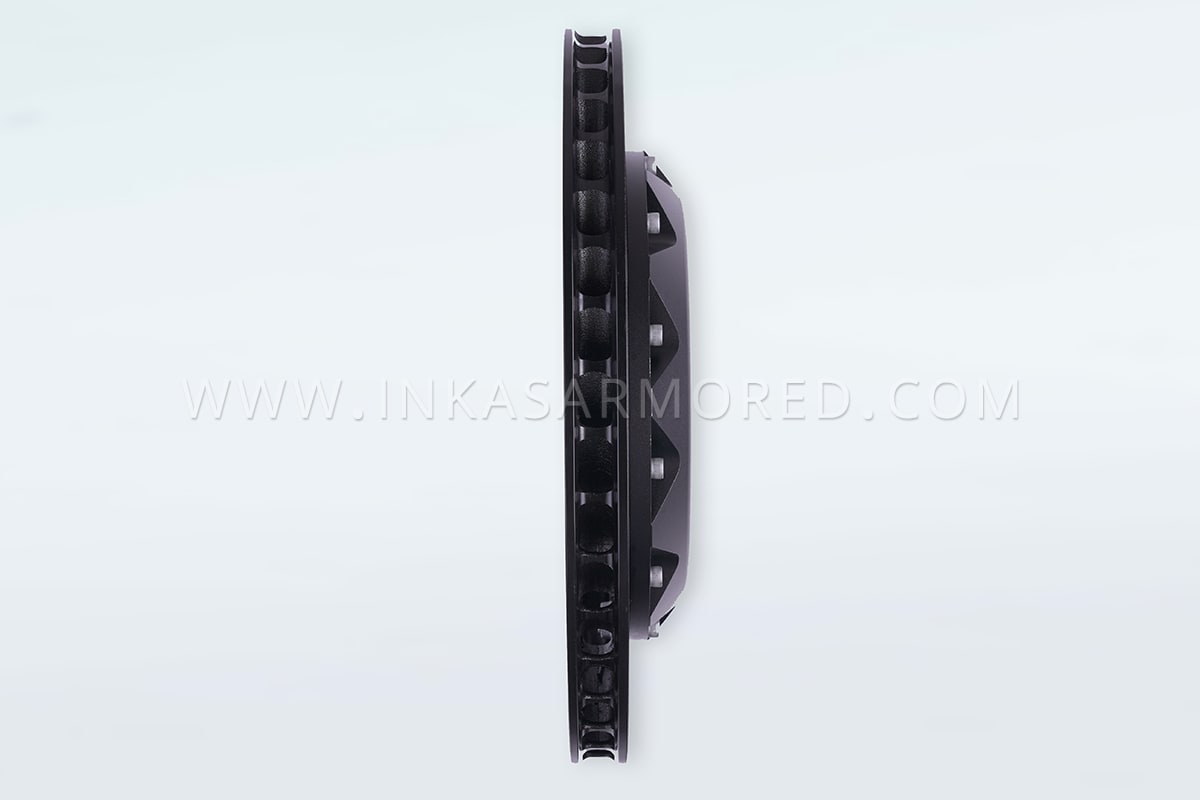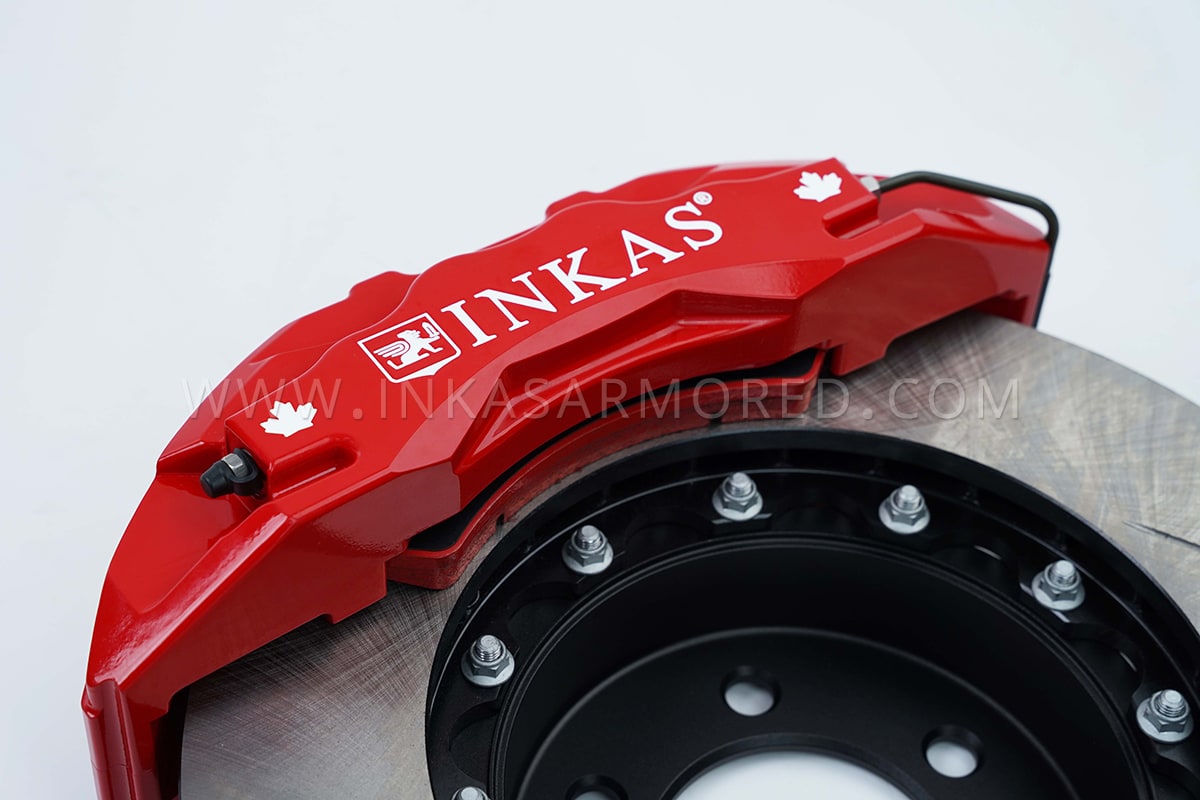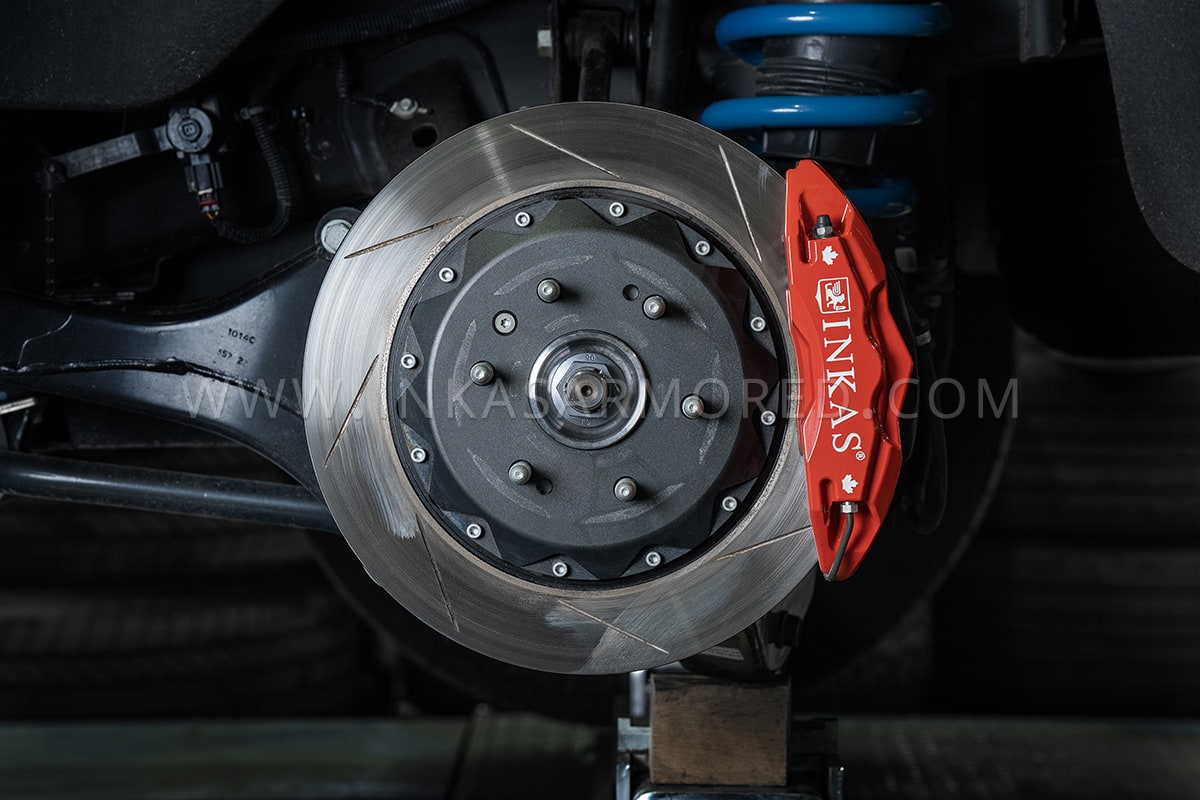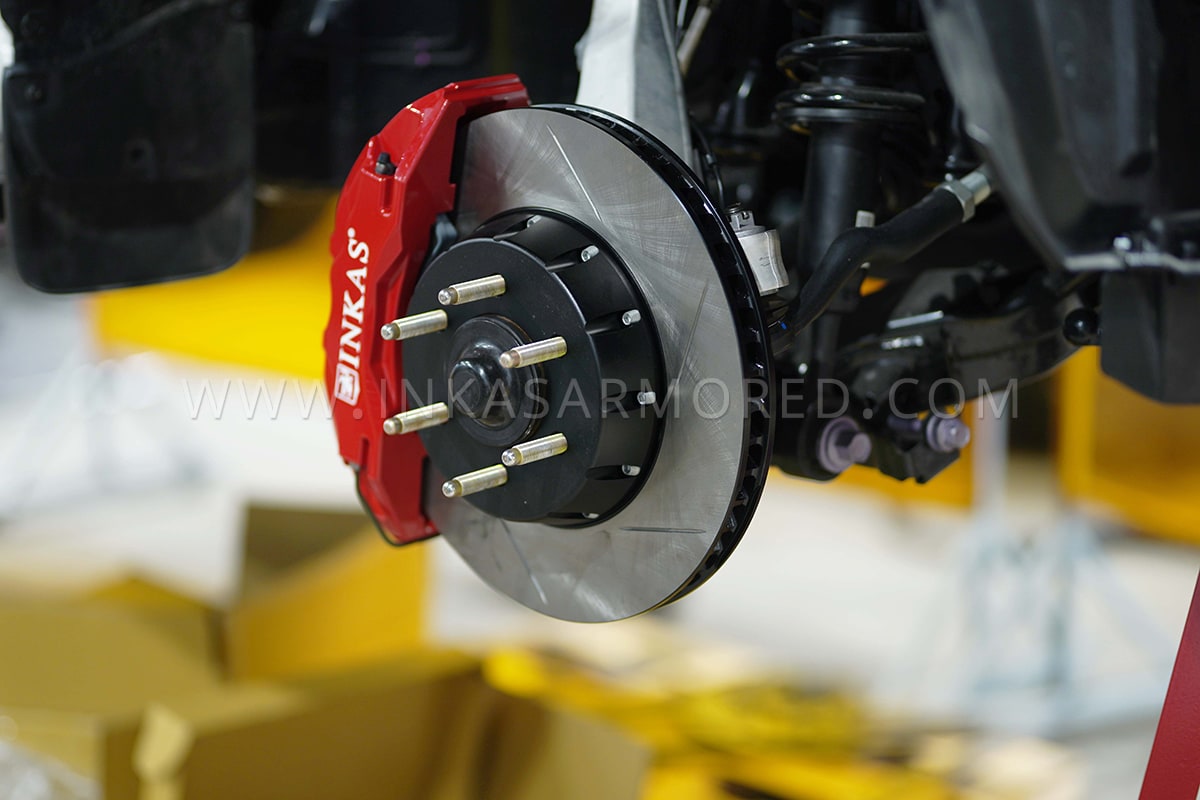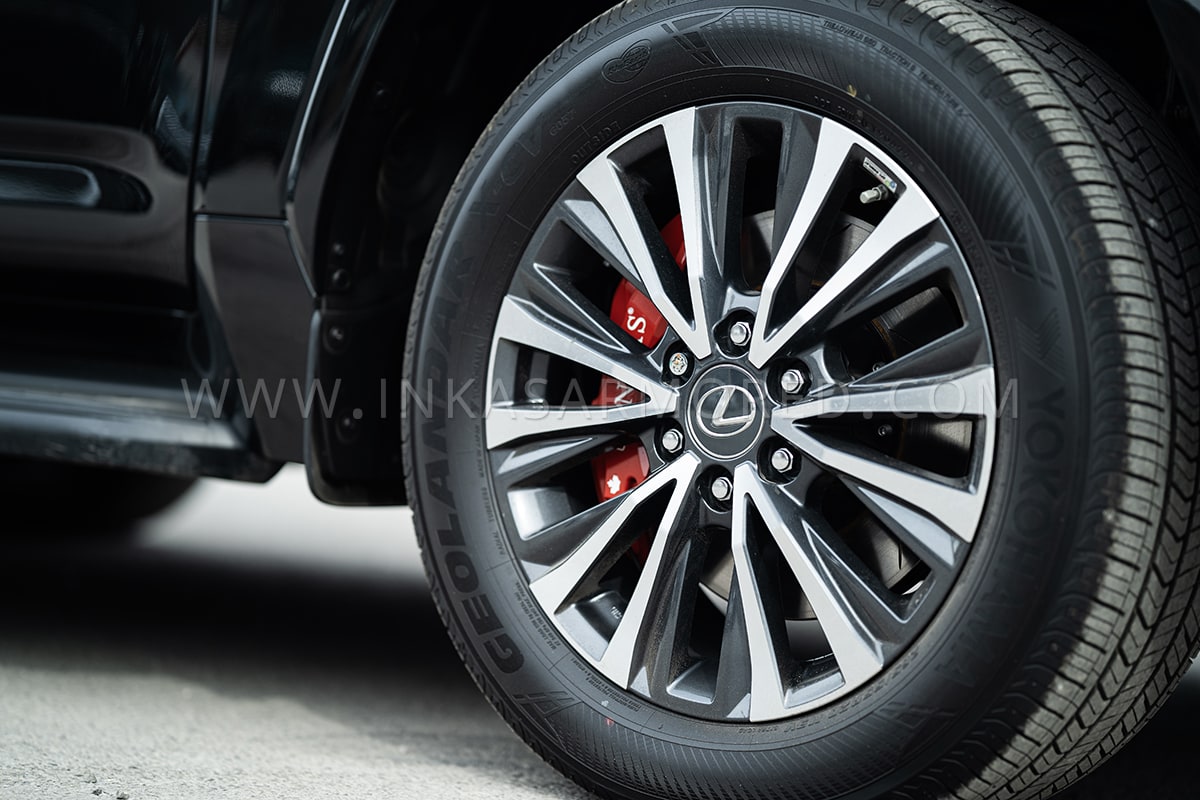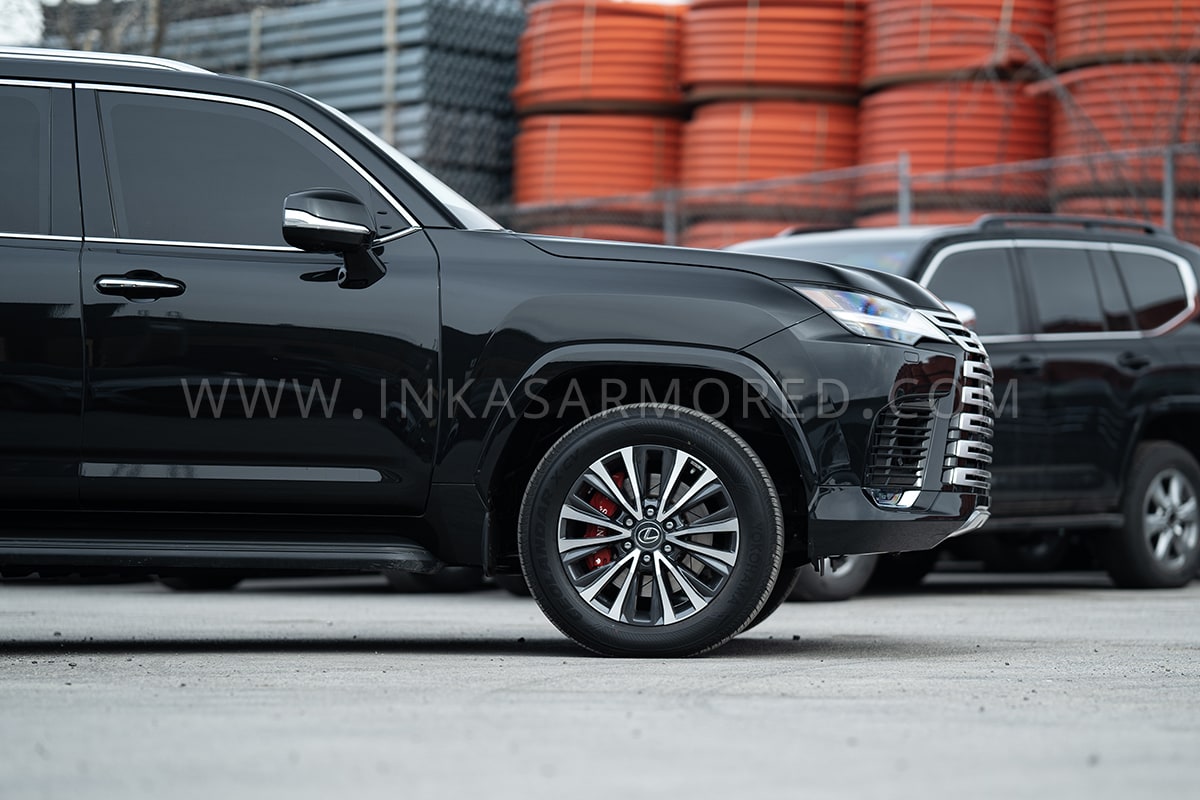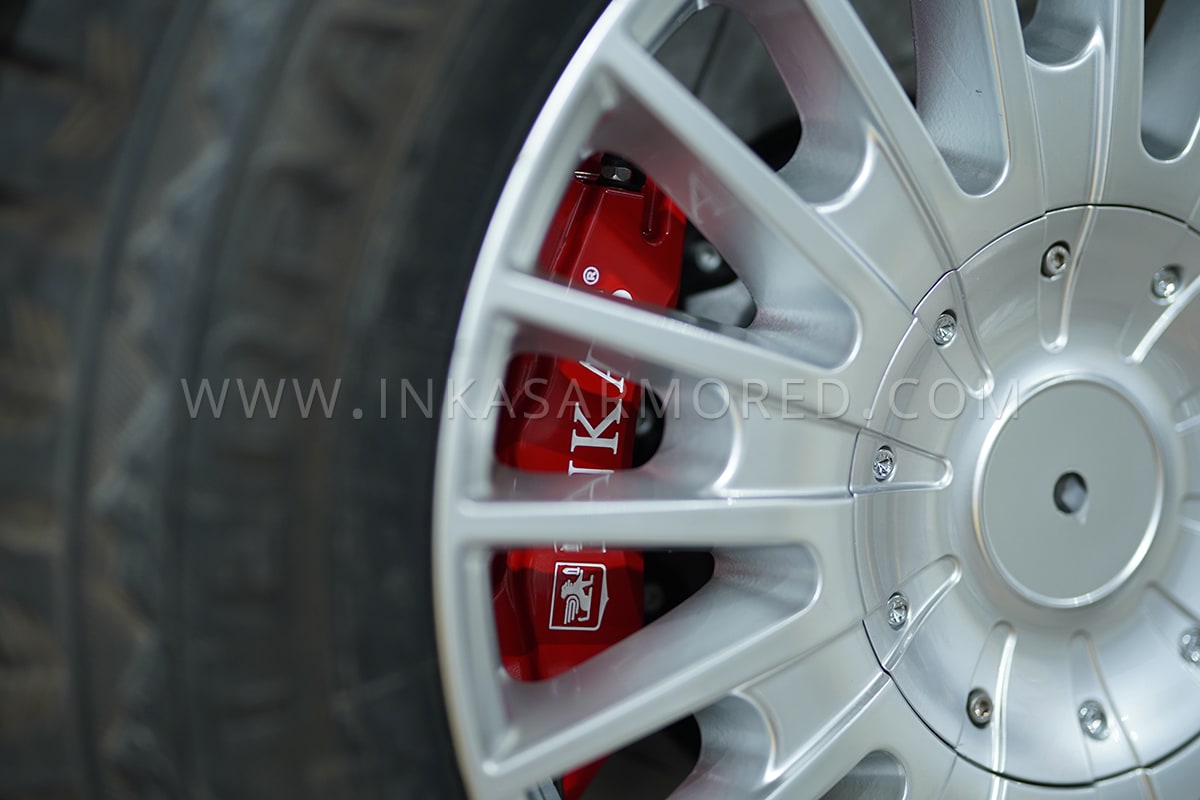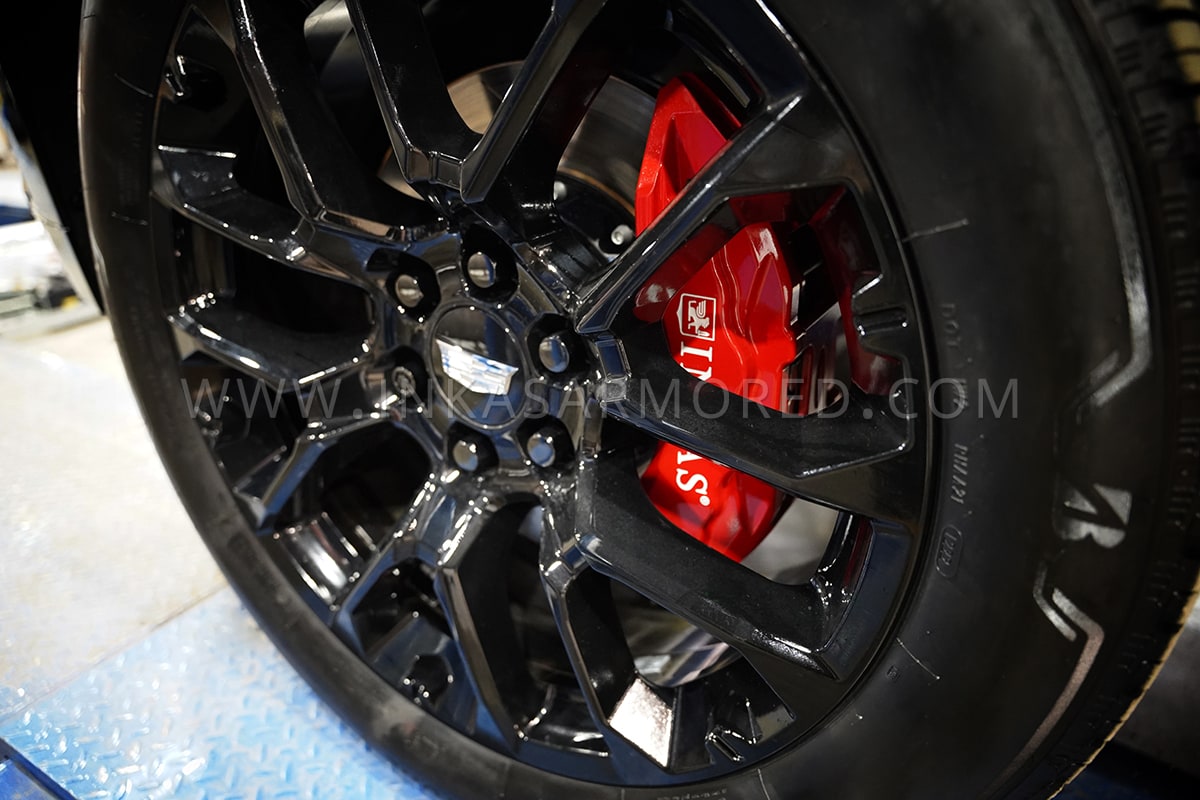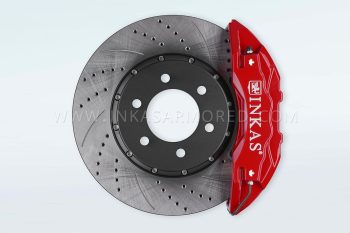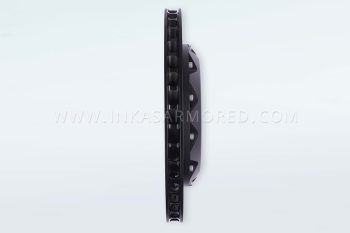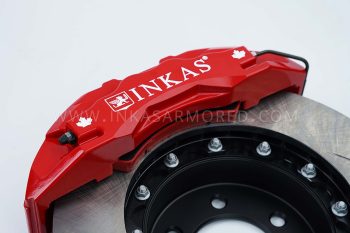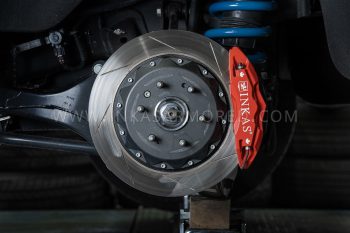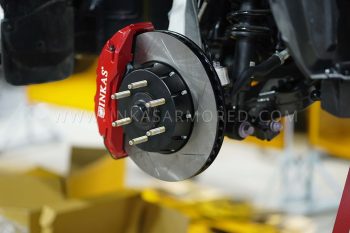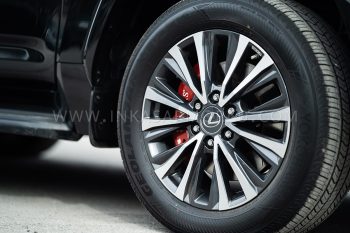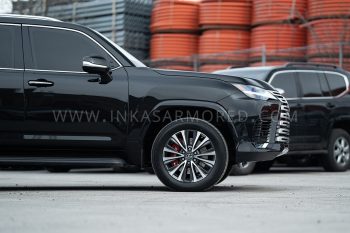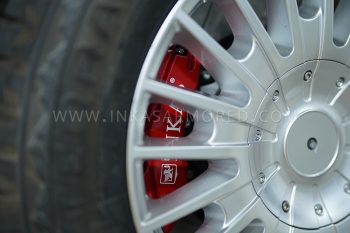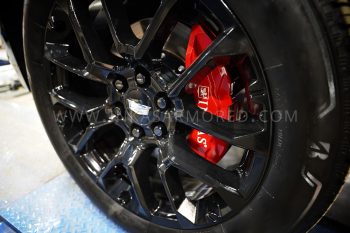 The Stage 3 Big Brake Kit (BBK) developed by INKAS® is available as a complete braking system upgrade which is fully compatible with various armored vehicle models, including popular law enforcement and civilian models such as the armored Cadillac Escalade, Chevrolet Suburban/Tahoe, GMC Yukon, Toyota Land Cruiser 300-series, and Lexus LX 600.
The INKAS® High-Performance Brake Kit is now available for worldwide delivery as a standalone Big Brake Kit (BBK), or installed as an upgrade to your INKAS® armored vehicle at your local recommended service center upon request. For more information, or to arrange installation, please contact our team of armored vehicle experts at +1 (416) 645-8725 or [email protected].