INKAS® Releases New Video Featuring Sentry MPV in Action
July 3, 2018

Posted by

admin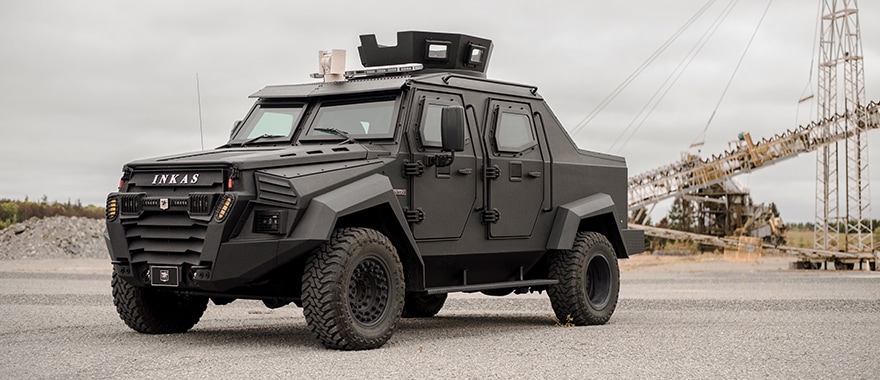 After its successful debut at Canada's Global Defence and Security Trade Show (CANSEC 2018), the company has released a video featuring its new INKAS® Sentry MPV.
The armored vehicle's innovative multipurpose design has been specifically developed to accommodate the needs of first responders, law enforcement, SWAT, and border control agencies. The vehicle features excellent weight and maneuverability characteristics as well as a high level of ballistic protection ensuring applicability within challenging and hazardous terrains. The pick-up style cargo area adds additional flexibility and allows the vehicle to carry out transport and maintenance operations, medical and rescue evacuations along with surveillance as well as command and control missions.
Compared to the original model titled the INKAS® Sentry APC, the brand-new Sentry MPV is designed for four to six people including the driver. In addition to that, the installed armoring components are significantly lighter however maintain equal ballistic ratings.
Currently in stock, the INKAS® Sentry MPV is available to be shipped to any major port.