INKAS® IS RECOGNIZED WITH PRESTIGIOUS ONTARIO EXPORT AWARD
December 13, 2018

Posted by

admin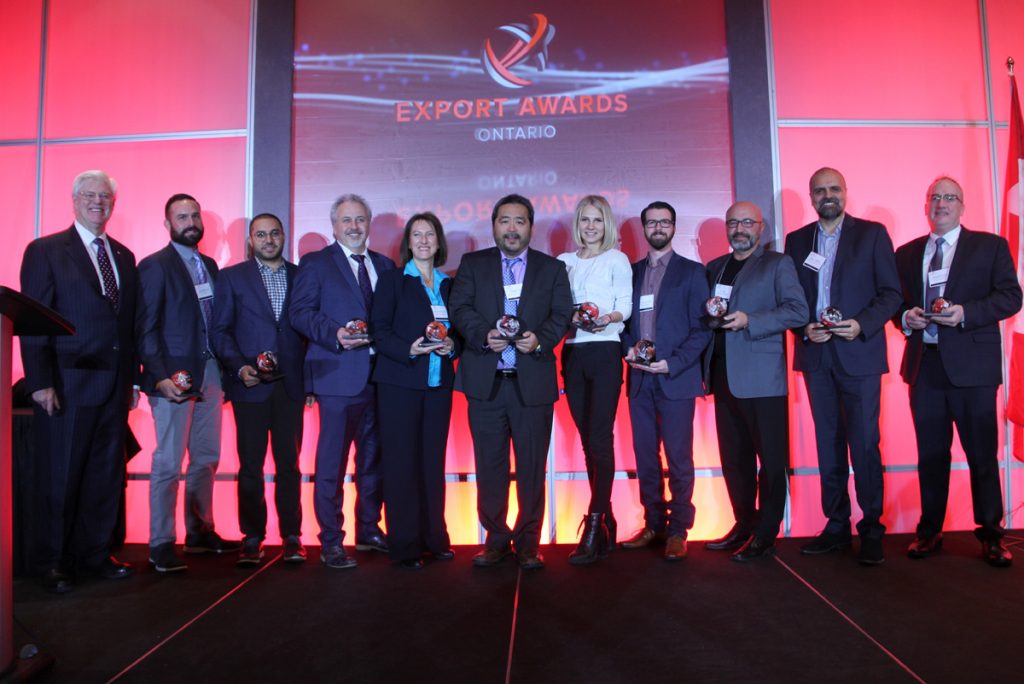 INKAS® Armored Vehicle Manufacturing has received the 2018 Ontario Export Award in the Transportation Equipment category for its accomplishments in export growth and continuous contribution to the provincial economy. INKAS® is honored to be recognized by Ontario Export Award advisory and adjudication committee for the third time in the award's history.
The winners of the 2018 Awards were announced at a luncheon gala at the fifth annual Ontario Export Awards, held November 20th, at the International Centre in Mississauga, Ontario, Canada. This year the winners were selected from a pool of more than 40 applicants, who shared the high production caliber and diversity among export-oriented businesses in Ontario. More than 150 manufacturing executives and representatives from trade, government and industry attended the prestigious event, presented by CanadianManufacturing.com and Plant Magazine, divisions of Annex Business Media.
The Ontario Export Awards are the province's most prestigious awards paying tribute to the success and innovative approaches of Ontario export companies.  Extending across industries and including both rural and urban representation, the awards are a celebration of the contributions exporters have made to both the provincial and national economy.
To learn more about the Ontario Export Awards and 2018 Winners please visit: www.ontarioexportawards.com.
Photo credits:  CanadianManufacturing.com