INKAS® Introduces Next Gen Armored Land Rover Defender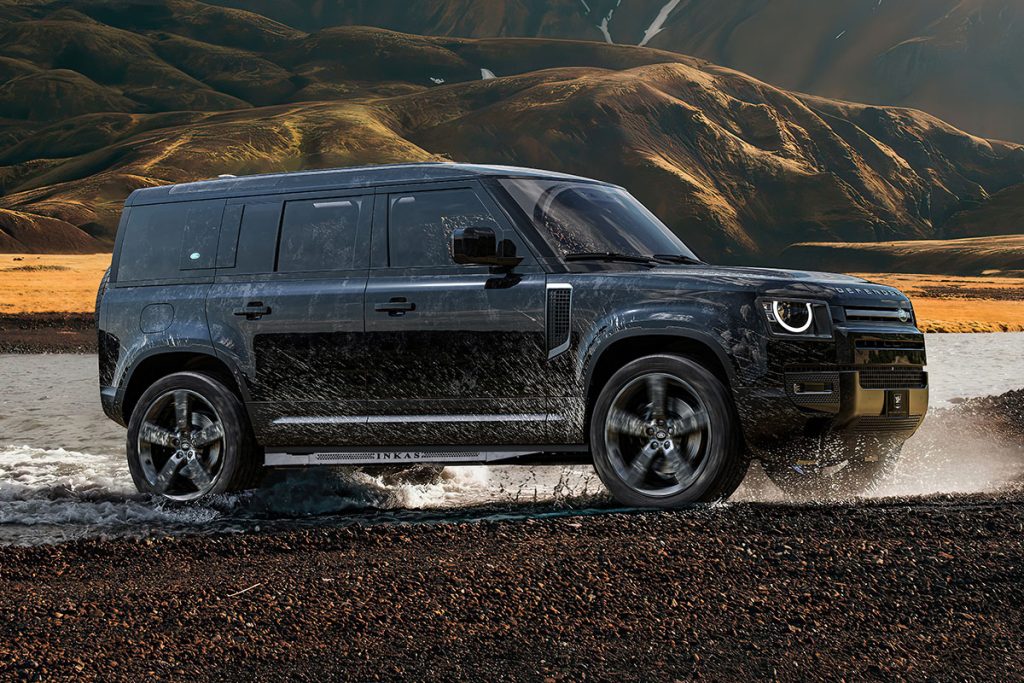 INKAS® Armored Vehicle Manufacturing is excited to announce the release of the latest generation armored Land Rover Defender – enhancing the legendary luxury off-road SUV with industry-leading armoring and advanced security features. Precision-engineered with exacting detail to match the Defender's iconic exterior, the INKAS® Armored Defender boasts timeless style while providing undetectable 360-degree protection for unsurpassed security.
"It's an honour to introduce the newest generation of the Land Rover Defender to INKAS®' extensive lineup of armored luxury SUVs," said Margarita Simkin, Co-Founder and Chairwoman of INKAS® Group of Companies. "Renowned for its high-quality workmanship, INKAS® has taken great pride in seamlessly armoring the Land Rover Defender to be indistinguishable from the OEM model – a critical security measure that is essential to providing discreet protection to our VIP clients."
Designed for unrivalled passenger comfort, this INKAS® armored luxury SUV has been expertly engineered to deliver an impeccably smooth ride through even the most rugged terrains, while maintaining the outstanding performance and maneuverability that the Land Rover Defender is renowned for. Equipped with a powerful 5.0-Liter V8 engine which produces an impressive 518 horsepower, this armored SUV enables drivers to navigate any road, from city to rugged terrains, with confidence.
From reinforced critical structure points and key mechanical components, to runflat tires and bulletproof glass, this SUV is strategically designed to protect passengers in even the most dangerous circumstances. Armored to the CEN 1063 BR6 level, the INKAS® Defender safeguards passengers from high-power rifles with up to 7.62mm ammunition as well as up to two DM51 hand grenades detonated simultaneously underneath the vehicle with optimal protection due to its reinforced undercarriage. Despite the added weight, the upgraded suspension and brakes allow the vehicle to handle the additional load.
INKAS® Armored 2023 Land Rover Defender
The armored Land Rover Defender features modern technology and premium materials throughout. The vehicle can also be equipped with a wide array of optional security upgrades, including cabin oxygen filtration, fire suppression systems, and emergency siren/PA packages to suit any client's needs.
The INKAS® Armored Defender is now available for order, with worldwide delivery to all major seaports, as well as airfreight upon special request. For additional information, please visit the vehicle page here.