INKAS® Exhibiting at MSPO 2023 Defense Tradeshow in Poland
August 30, 2023

Posted by

Ilan Y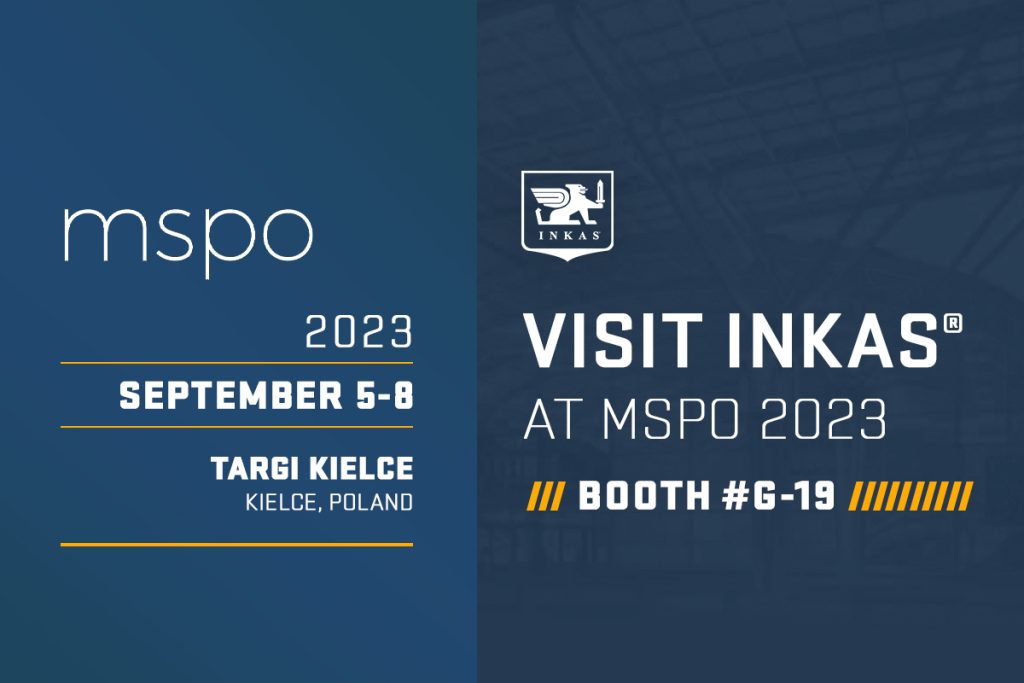 INKAS® is thrilled to announce its participation in the prestigious 2023 MSPO international defense exhibition, a pivotal global event shaping international security decisions and showcasing the latest advancements in defense technology and equipment.
As a forward-thinking enterprise, INKAS® is renowned for its progressive approach, consistently delivering the most cutting-edge security products available in the market today. Our extensive portfolio spans from crafting top-tier armored vehicles that safeguard lives across the globe to devising comprehensive defense solutions that effectively address complex security challenges on a worldwide scale. INKAS® remains committed to staying at the forefront of the security landscape, safeguarding against ever-evolving threats, and contributing to a safer future.
"INKAS® is rooted in our unwavering dedication to advancing towards a safer tomorrow. Every individual's well-being holds utmost importance, and recent worldwide occurrences have only reinforced our resolute commitment to security. Our exceptional team of engineers and security experts has been actively influencing government operations on a global level for more than two decades, and we eagerly anticipate presenting our cutting-edge solutions at the upcoming MSPO defense exhibition."

– Margarita Simkin, Chairwoman and Co-Founder of INKAS® Group of Companies.
Through relentless innovation, INKAS® maintains its leading position in the security industry. This encompasses proprietary vehicle armoring systems as well as a wide array of security and defense solutions. These encompass strategic intelligence platforms, tactical surveillance technology, and integrated public safety solutions. INKAS will be showcasing its comprehensive security solutions in the Canadian Pavilion at the Targi Kielce Exhibition Center in Poland from September 5th to 8th, and welcomes all interested individuals to visit INKAS® at Booth #G-19.
To book a meeting with INKAS® during the show, please visit the schedule a meeting page.