INKAS® Exhibiting at 2023 Aidex Global Humanitarian Aid Expo in Geneva
October 18, 2023

Posted by

Admin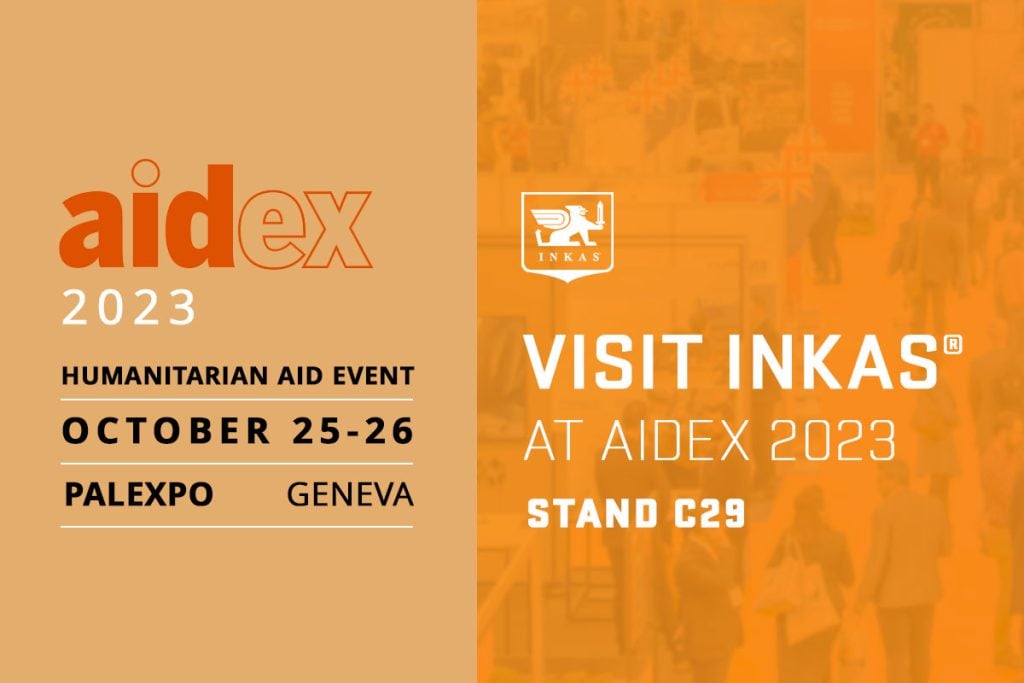 INKAS® Armored Vehicle Manufacturing, a global leader in high-quality armored vehicles, is thrilled to announce its participation in Aidex 2023, the world's premier humanitarian aid and disaster relief expo. The event will take place on October 25-26 at PALEXPO in Geneva, Switzerland.
INKAS® is globally recognized for its commitment to creating a safer and more secure future, offering top-tier protection for individuals and communities. Esteemed organizations like the United Nations, NATO, governments worldwide, and numerous NGOs trust INKAS® for mission-critical operations, where the safety of their teams is paramount.
"We are emphasizing the company's dedication to the cause, stating, "INKAS® continuously strives to deliver innovative armored vehicles that ensure the safe transportation of aid and relief teams through volatile regions, protecting these individuals from life-threatening scenarios."

– Margarita Simkin, Chairwoman and Co-Founder of INKAS® Group of Companies.
INKAS®'s extensive experience in engineering vehicles for critical field operations is evident in its groundbreaking armored vehicles, including the highly versatile INKAS® Sentry. Designed to thrive in extreme climate conditions, this heavy-duty, multi-terrain vehicle is customizable and adaptable to various mission types, serving as an armored personnel carrier or a medical evacuation vehicle.
Visit the INKAS® team at Stand C29 during Aidex 2023 to learn more about their advanced security features and mission-specific capabilities.
About Aidex 2023
Aidex 2023, the world's leading humanitarian aid and disaster relief event, brings together over 2,800+ representatives of aid organizations, industry specialists, and suppliers. The event addresses global aid and development challenges while showcasing the latest innovations. Participating organizations include UN Agencies, the EU, Red Cross and Red Crescent Societies, local and international NGOs, government organizations, and private sector professionals.
To book a meeting with INKAS® during the show, please visit the schedule a meeting page.