INKAS® ARMORED VEHICLE MANUFACTURING WINNER AT THE 2018 ONTARIO BUSINESS ACHIEVEMENT AWARDS
December 20, 2018

Posted by

admin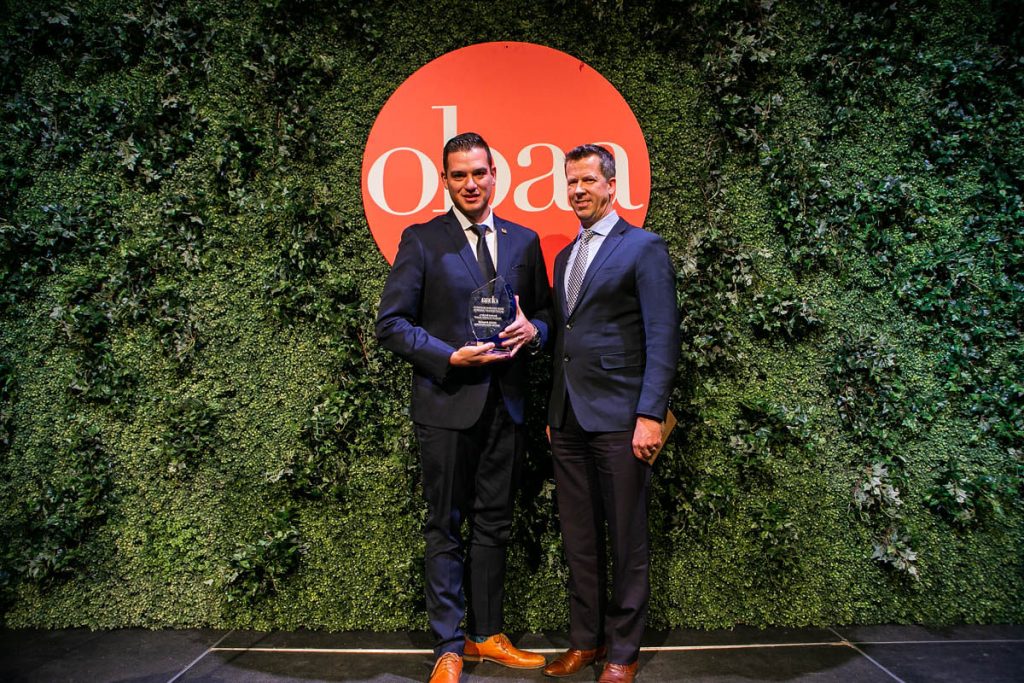 The Ontario Chamber of Commerce (OCC) announced that INKAS® Armored Vehicle Manufacturing, a Canadian-based leader in the fabrication of armored vehicles, has been named the winner of the Beyond Borders, Medium Business Award at the 2018 Ontario Business Achievement Awards (OBAAs). This award recognizes a medium-sized business that has implemented an export strategy that has positively affected its bottom line.
"We are truly humbled to be recognized with an Ontario Business Achievement Award as it endorses our export growth and celebrates our commitment to excellence," says Philip Daskal, VP of International Sales at INKAS®. "We strive to continuously provide the best products in the industry with an individual approach to each client. We are privileged to operate in the province of Ontario that consistently delivers highly-skilled labour with diversified experience – which are both important factors for any export-oriented business.
Hailed as the most recognized industry gala in the province with a single focus on celebrating business success, the OBAAs have recognized the incredible innovations and achievements of Ontario businesses since 1983. This is the second time in award's history when the prestigious Beyond Borders, Medium Business Award, goes to INKAS® Armored Vehicle Manufacturing.
"Hundreds of business and community leaders from across Ontario came out to celebrate the achievements of each of the 2018 OBAA finalists. INKAS® Armored Vehicle Manufacturing has set the standard for innovation and creativity," said Rocco Rossi, President and CEO of the Ontario Chamber of Commerce. "This Beyond Borders, Medium Business Award is a testament to the skill, integrity, and hard work of INKAS® Armored Vehicle Manufacturing."
The Ontario Business Achievement Awards (OBAAs) celebrates organizations and individuals whose dedication and accomplishments have made them industry leaders in the province. Ontario Chamber of Commerce (OCC) has been the independent, non-partisan voice of Ontario business. The OCC's mission is to support economic growth in Ontario by defending business priorities at Queen's Park on behalf of its network's diverse 60,000 members. To learn more about the Ontario Business Achievement Award and 2018 Winners please visit: www.occ.ca