INKAS® Armored Vehicle Manufacturing Proudly Welcomes Ret. Major General David Fraser to its Board of Directors
April 7, 2014

Posted by

admin
Comments Off

on INKAS® Armored Vehicle Manufacturing Proudly Welcomes Ret. Major General David Fraser to its Board of Directors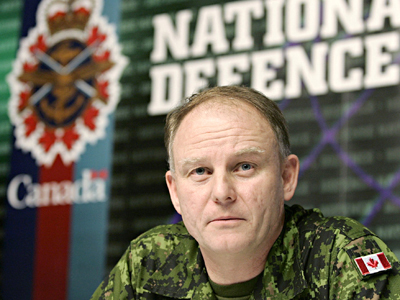 Toronto, ON – Major-General David Fraser, a decorated and experienced retired Canadian General joins INKAS Armored Vehicle Manufacturing as a director on its board.  An individual with extensive operational experience, he has commanded Canadian and international soldiers in Afghanistan, Bosnia, Cyprus and all over the world. In addition, he has extensive staff and planning skills with the Canadian Forces, United States, NATO and other government departments. MGen Fraser will add invaluable insight into the business and ensure that all of INKAS's armored vehicles – – are built to fulfill the needs of their target users. With MGen Fraser's help, INKAS® is expecting to improve its position within the upper echelon of its market and expand its operations to a new level.
MGen Fraser is a very well-known veteran with a truly illustrious history, both academically and professionally. He holds degrees in Psychology, Political Science, a Master's degree in Defense management and Policy as well as numerous accreditations from The Ivey Business School, The Canadian Forces College and The National Defense University. On the field, MGen Fraser is a highly decorated officer who has served for over 30 years earning the respect of his superiors, his troops and other international armed forces. In January of 2006, MGen Fraser, then a Brigadier General, took control over 2000 Canadian troops along with an additional 4,000 American, British, Dutch and Australian troops in the harsh mountain lines and deserts of Southern Afghanistan. He has successfully lead missions all over the world. A truly remarkable man, soldier and officer.
INKAS® Armored Vehicle Manufacturing is looking forward to this new synergetic relationship and welcomes Mr. Fraser's many years of leadership, planning and strategic experience both on and off the field. Working with other directors and stakeholders, it is evident that MGen Fraser will make a long-lasting positive impact within INKAS® and help sustain its position as a global leader in armored vehicle manufacturing for private, commercial and law enforcement purposes.