The INKAS ® Armored Hino 338 – A powerhouse of Protection
April 15, 2016

Posted by

admin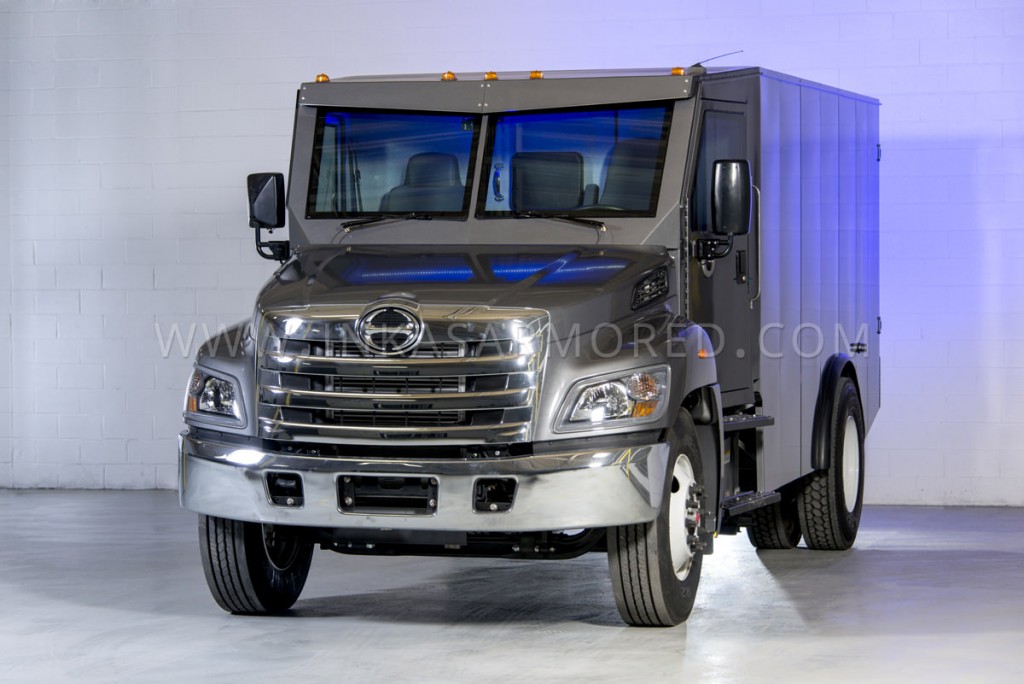 Released in 2016, and manufactured in-house at the INKAS ® plant in Toronto, Canada, the INKAS ®Armored Hino 338 is an armored truck with a high ceiling roof. As such, it accommodates a large capacity for cargo and offers immense protection with a whole lot of power for hauling high-value goods to their destination.
It is specifically designed for cash-in-transit scenarios, which is why it has in-built safety features including video surveillance that offers internal and external viewpoints.
It also offers…
Complete 360-degree protection in the cabin
An exterior that is impenetrable by bullets
Seating for 2-3 people
A smart-locking system & keyless entry
A 260 horsepower engine
A High Torque 7.6L Diesel engine
Fuel efficiency
An Allison 6-speed automatic transmission
A payload area that is completely customizable to your needs
What kind of applications can the INKAS ® Armored Hino 338 be used for?
This truck would be perfect for any bank or large asset transport agency. Its large structure and voluminous depth makes it a true powerhouse, offering full protection for anyone inside.
It can also be used for a wide range of applications from general freight to other specialized tasks. The clean chassis cab, for example, is a popular attachment that is ideal for carrying large items such as stacks of beverage containers.
More Standard Features
Hydraulic Disc Brakes, Air Brakes or ABS
Driver's suspension seat and passenger's bench seat for maximum comfort
Tilt steering and cruise control
Chrome front bumper, grill and mirrors
Heated remote control of mirrors
Standard AM/FM, CD player and Bluetooth
Despite being a BR7-armored vehicle that is no match for bullets or external disturbances, this armored vehicle is relatively easy to drive. This armored truck is comfortable and accessible for the driver but is intimidating to anyone on the outside.
Get in touch with us today to get moving with the INKAS ® Armored Hino 338 cash-in-transit vehicle.