INKAS® Armored Buses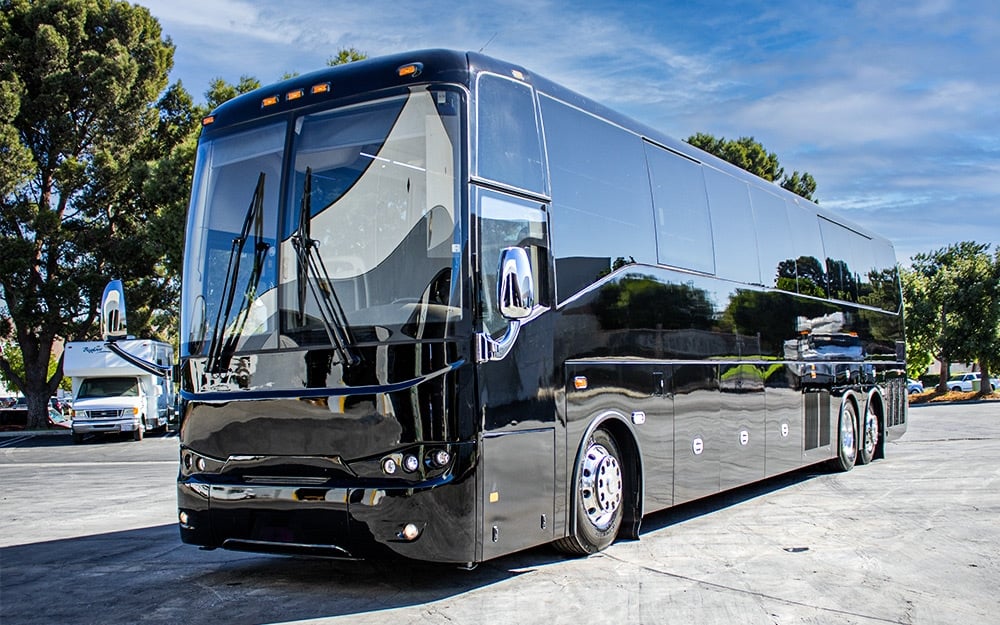 From the outside, most INKAS® armored buses are indistinguishable from regular buses. On the inside, these armored buses and vans are equipped with all of the same features that an armored car enjoys. When the transfer of a large group of people is needed, armored vans and buses are a much more suitable means of transfer.
INKAS® armored buses are able to transport multiple individuals with maximal protection against assaults of varying degrees. The buses are designed to maximize protection at the lowest possible weight and cost and can accommodate several passengers. The buses can protect occupants from small arms fire and armor piercing rounds. They also protect against explosive devices and hand grenades. Quite often, INKAS® armored buses will be used for the transport of personnel in high-risk areas or battle zones.
The features and applications of the various bus models do vary, but generally most of them are spacious, fortified with impenetrable armor, feature comfortable seating, have an escape hatch and are armored with ballistic glass. In addition to conventional ballistic glass, INKAS® uses a revolutionary and unique patented glass known as one-way ballistic glass. This ballistic glass provides unidirectional bullet-resisting characteristics. In other words, in addition to providing protection from incoming bullets, it allows the user to return fire through the ballistic glass.
INKAS® Armored Vehicle Manufacturing only uses high-quality, certified and industry-standard materials in vehicle production to ensure the safety, longevity and reliability of every vehicle that leaves its facilities. INKAS® offers many configurations and vehicle sizes and can cater separately to each client's needs. Every bus manufactured by INKAS® undergoes extensive field testing before it is sent out. We never deliver a product unless we are one hundred percent sure that it will deliver complete protection.
Headquartered in Toronto, INKAS® Armored Vehicle Manufacturing is a leader in the state-of-the-art, lightweight armoring of vehicles.