Facts About Armored Mercedes-Benz Vehicles You Didn't Know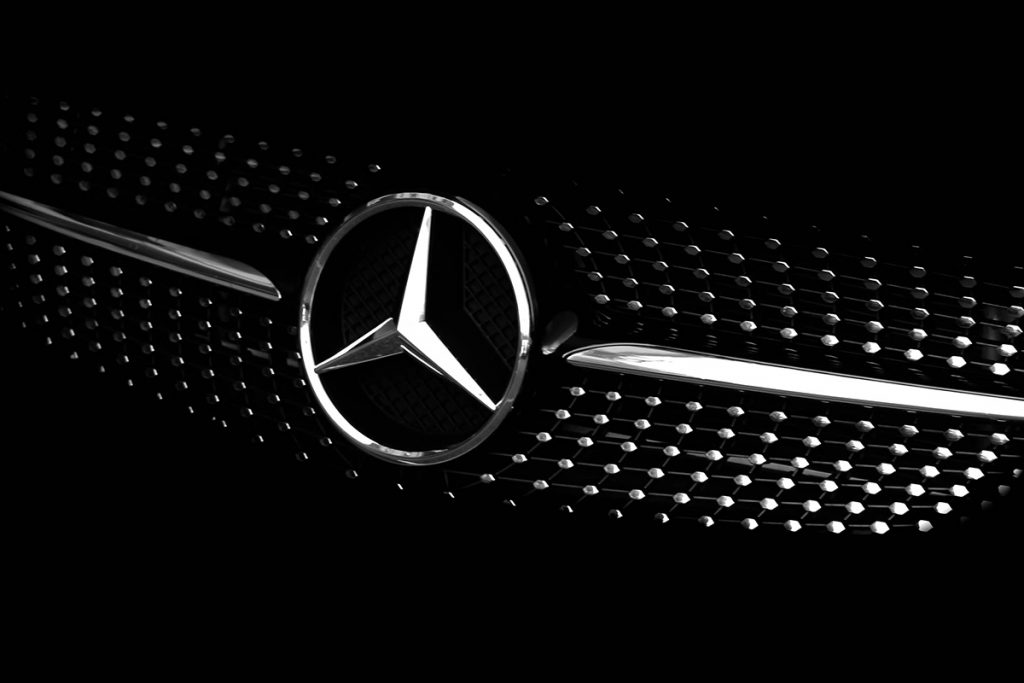 With the classy and timeless design, Mercedes-Benz vehicles are one of the top choices for VIPs and celebs. However, it isn't all about the lavish look. In life-threatening situations, the armored vehicle will save their life. By merging the ultimate design and performance of the high-end Mercedes-Benz cars and the advanced armoring features, the result is a luxury vehicle that guarantees a safe ride. 
Throughout history, a Mercedes-Benz wasn't seen only as a status symbol. Its armoring features protected artists, politicians, and business people from attacks. The industry has evolved today, offering innovative features that provide ultimate protection. Thanks to the modern features, an armored luxury Mercedes-Benz vehicle can withstand rifle fire and the explosion of up to two hand grenades simultaneously. 
The first armored Mercedes-Benz car
Mercedes-Benz launched the first armored car in the world back in 1928. The luxury vehicle featured superior performance that stood out for that time. The Nürburg 460 could serve a distance of 20,000 kilometers within 13 days, which was considered a pretty impressive capability in the past.
The Japanese Emperor Hirohito was the proud owner of this vehicle. Although it was noted as the first armored car in the world, the armoring features of Nürburg weren't documented.
The armored Nürburg became the first PopeMobil in 1930. Today it is located in the Vatican, being on the list of the top 10 expensive cars in the world.
The first documented information about the armoring features refers to the Pullman series. The luxury armored limousines were created in 1931, offering utmost comfort and safety for VIPs. The sliding steel panels shield the windows and windscreen and can be deployed from the inside. After the Pullman series, Mercedes-Benz made a 70-year break in armored vehicle production.
The most expensive publicly-announced armored Mercedes-Benz that was ever made
In 2018, INKAS® Armored Vehicle Manufacturing announced a special commission Armored Mercedes-Benz G63 AMG Limousine as the most expensive armored Mercedes-Benz ever made to be publicly announced at the time. With a staggering price of $1.2 million, this vehicle included sophisticated armoring features that offered utmost protection, as well as a stretched cabin and countless luxurious appointments.
There are only a few companies that specialize in ultra-VIP armored luxury vehicles in the world. INKAS® Armored Vehicle Manufacturing is a Canadian company responsible for the state-of-the-art armoring features of many luxury cars. Experts equip luxury SUVs with multilayer bulletproof glass and complete 360-degree ballistic protection.
When armored to a B6 level, the mighty G63 Limousine can withstand assault rifle fire and explosions from up to two hand grenades. Even though the vehicle is equipped with advanced armoring features, it still feels relatively OEM when driven. The experts at INKAS® Armored managed to merge high security, durability, performance, and aesthetics while providing a comfortable ride for up to four passengers in a private office-like environment.
Celebrities who drove an armored Mercedes-Benz
A large segment within the armoring industry belongs to celebrities and UVIPs alike, who often need additional protection while being transported publicly. These vehicles are required to both deliver in terms of luxury and style, as well as bulletproof protection for all occupants. Even though many celebrities have an impressive car collection, in many cases they own at least one armored vehicle that guarantees a safe ride.
Many royalty, politicians, musicians, actors, and business owners rely on their armored Mercedes-Benz to remain safe during their everyday commute. 
For example, Elvis Presley was one of the proud owners of a 1969 Mercedes-Benz 600 Pullman limousine. Also referred to as the Grand Mercedes, it was the most luxurious car worldwide at the time, with Rolls-Royce as its only competitor. The special additions to this vehicle lineup included a convertible version, jump-seat limousines, and a special edition coupe. Other famous people that owned a Pullman limousine were Fidel Kastro, Elizabeth Taylor, John Lennon, and George Harrison. 
The trend of having armored Mercedes-Benz vehicles remains among celebrities today. It is rumored that Arnold Schwarzenegger drives his armored Mercedes-Benz G550 when needed.
Models that are currently popular for armoring

Mercedes-Benz S-Class
The S-Class offers unparalleled luxury and comfort. Even with cutting-edge armoring features, the sedan maintains its original extravagant design.
When equipped with thick bulletproof glass, the vehicle provides protection from 7.62mm assault rifle fire. The armoring features such as bulletproof glass and ballistic armor will add weight, so the vehicle's structure is reinforced to support it.

Mercedes-Maybach Sedans
The Maybach is a high-end sedan with advanced assistance systems and an elegant exterior. With state-of-the-art technology, INKAS® Armored Vehicle Manufacturing has managed to provide supreme protection while not affecting the outstanding performance of this vehicle. The multilayer bulletproof glass with a CEN 1063 BR6 ballistic rating makes the Maybach resistant to fire from  7.62mm ammunition.

Mercedes-Benz G-Class
Due to proprietary armoring technologies, the INKAS® armored G-Wagon looks and drives very similar to its unarmored, or "soft-skin" counterpart. The armored G63 is manufactured to meet CEN 1063 BR6 ballistic standards and offers 360-degree protection from high-power rifle ammunition as well as the simultaneous detonation of two hand grenades below the vehicle's floor.
Final thoughts
Safety and security are the top priority for business owners and VIPs. In many life-threatening situations, an armored vehicle can be the first line of defense.
INKAS® Armored Vehicle Manufacturing is actively manufacturing the current generation Mercedes-Benz S-Class, Mercedes-Maybach and G-Class models. Ultra-luxurious Mercedes-Benz vehicles are one of the more popular choices for armoring. Their unparalleled performance and elegant design are desirable among VIPs seeking a combination of utmost protection and style.