F1 Racer Jenson Button escapes ambush in an armoured vehicle
November 9, 2010

Posted by

admin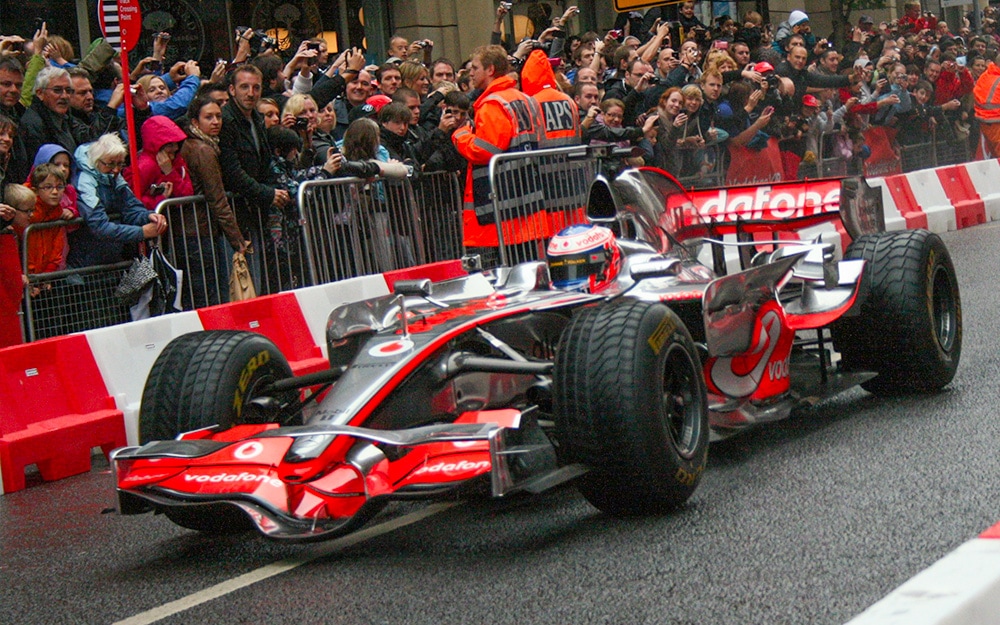 Racer Button escapes armed ambush
By WENN.com
Formula One world champion Jenson Button was left terrified after an armed gang tried to ambush his car in Sao Paulo, Brazil on Saturday night.
The British sportsman was travelling through a shanty town in the city in an armoured car after the qualifying session for the Brazilian Grand Prix when his vehicle was surrounded by six men brandishing machine guns.
The quick-thinking driver took control of the situation by using the reinforced Mercedes to force their way through several cars on the road.
And Button is thankful the chauffeur had the courage to get him and his fellow passengers out of danger.
He says, "We were going back from the track and were outside a shanty town and moving slowly on a busy road. I saw a dog come out, which was very cute. The next thing I saw was a man with a gun.
"I said, 'Isn't that a gun?' and as soon as I said that, the driver angled the car and floored it. That's when we saw six men, all of them brandishing machine guns.
"My driver was a legend. He bounced off about five cars. We were driving over the top of them. It was very scary. I don't know whether they knew who it was they were ambushing. But I am glad I didn't have my girlfriend Jessica (Michibata) with me. She would have been terrified."
Additional security measures have now been put in place to ensure the safety of all drivers in Brazil for the race