Canadian Armored Vehicle Manufacturer Releases a "Civilian Edition" of its Flagship APC
March 6, 2018

Posted by

admin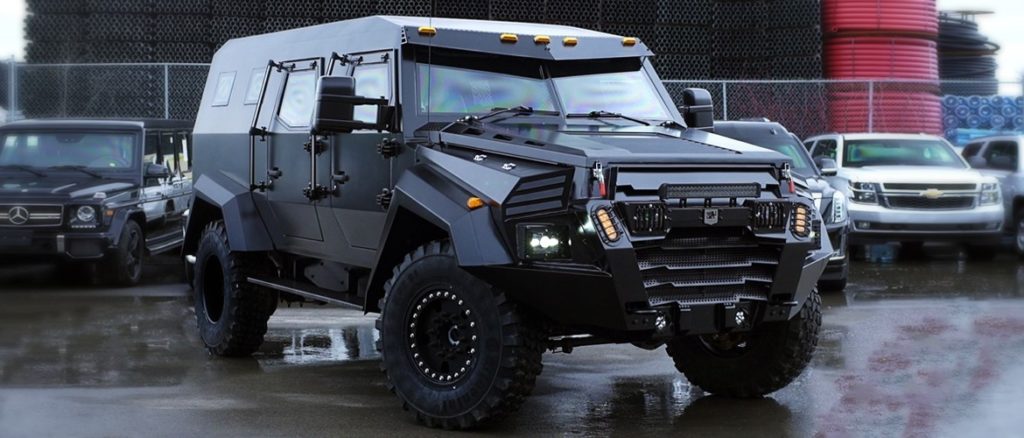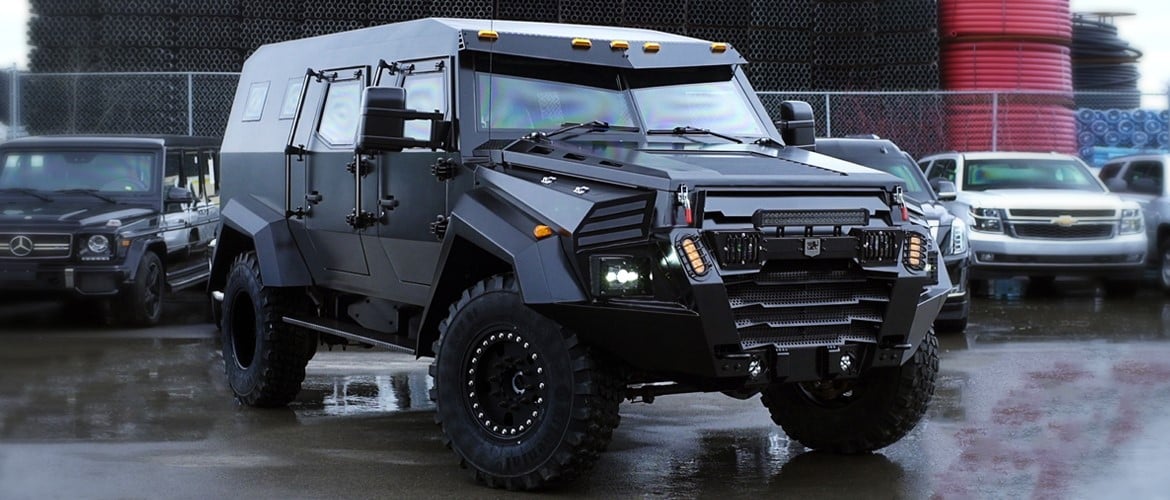 A leader within its space – INKAS® Armored Vehicle Manufacturing has repurposed its flagship armored personnel carrier, the INKAS® Sentry APC, into a civilian-grade vehicle. Originally designed for SWAT and law enforcement border control agencies, the newly-released INKAS® Sentry "Civilian Edition" caters to those looking for truly unique driving experience.
"We're excited to unveil the new INKAS® Sentry 'Civilian Edition'," says David Khazanski, CEO, INKAS® Armored Vehicle Manufacturing. "We've been asked to release a civilian-ready vehicle for quite some time now, I'm happy that we took the time to get it right ­– and boy did we get it right."
Like its fully-armored cousin, the vehicle features a uniquely aggressive look that effortlessly motivates a passerby to take a quick snap, with sharp lines, multiple surface finishes and upgraded lighting – the vehicle easily draws more attention than a $1M hypercar. Just like its forefather, the vehicle is designed to serve in extreme climate conditions; its sleek stance ensures balanced aerodynamics, while heavy-duty wheels provide excellent off-road performance while maintaining passenger comfort.
Meanwhile, the interior features the same level of luxury that can be seen in executive limousines or livery vehicles. The vehicle is equipped with captain heated and cooled leather seats fabricated from handcrafted diamond-stitched leather. The spacious INKAS® Sentry "Civilian Edition" can accommodate up to seven passengers. In order to ensure comfort during longer trips, the vehicle is equipped with a multi-zone heating and cooling system as well as smart lighting, advanced multimedia and surround sound systems. According to INKAS®, the interior layout is 100% customizable to meet all client requests that may include fully equipped bars, privacy partitions, luxury safes, retractable tables, additional electronics and much more. Moreover, as confirmed by a company spokesperson, additional security integrations such as but not limited to night vision, chemical protection, 360o surveillance cameras, and integrated access controls can be fitted within the vehicle as well.
The INKAS® Sentry "Civilian Edition" is based on a Ford F-550 chassis that allows unprecedented operability and ensures reliable technical performance across a multitude of terrains. Utilizing the best engineering practices and development techniques in the industry, INKAS®'s specialists were able to accommodate an upgraded suspension system, heavy-duty brakes and completely optimize the vehicle's on and off-road performance in all aspects.
For over two decades, the company has been building armored and luxury vehicles in its Toronto-based facility. INKAS® focuses on fortifying its vehicles with discrete armor in order to further guarantee passenger security. Priding itself on excellence and constantly exploring new markets and way to accommodate customer needs, the company decided to launch the civilian-grade heavy-duty truck to reach out to vehicle collectors, businesses and truck enthusiasts who value comfort, extravagant finishes, luxurious details and thrills on wheels.