BUSINESS INSIDER ON INKAS® ARMORED MERCEDES-MAYBACH S600 LIMO
December 14, 2015

Posted by

admin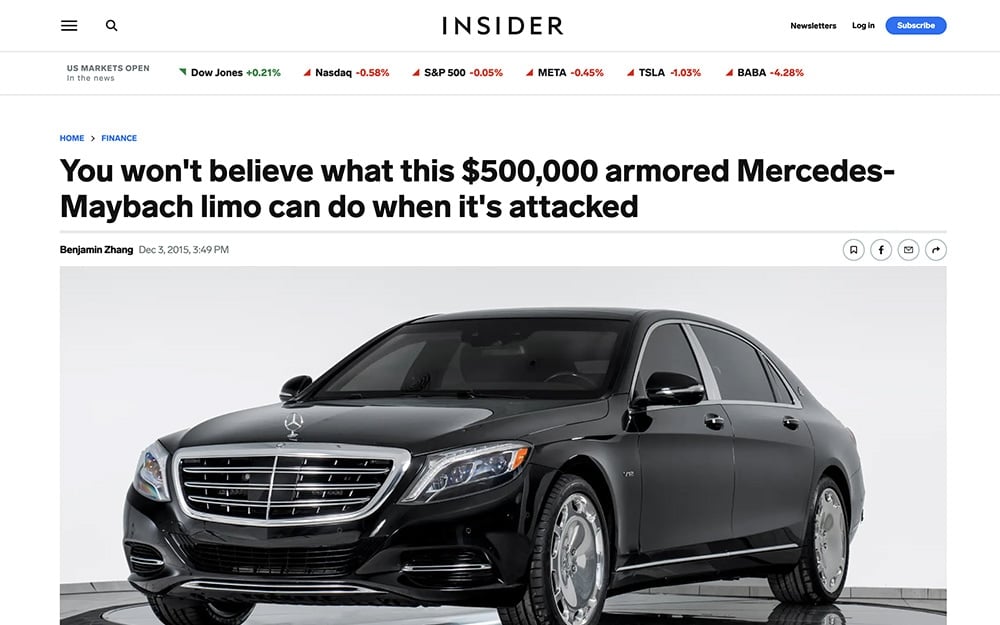 'You won't believe what this $500,000 armored Mercedes-Maybach limo can do when it's attacked'
Over the past 100 years, Mercedes-Benz has earned quite a reputation for building some of the toughest and most solidly engineered cars in the world. Sitting at the top of Mercedes' lineup is the massive Mercedes-Maybach S600 limo.
The 5,300-pound luxury sedan offers more performance and safety than most people in the world would ever need. But there are a select few who need more protection than crumple zones and a lot of airbags. They need to stop bombs and bullets. They need armor. For these Mercedes-Maybach owners, Canada's Inkas Armored Vehicle Manufacturing has come up with a Maybach that can offer some "extra protection."
Read the full article here.