A Name You Can Trust: the armored GMC Savana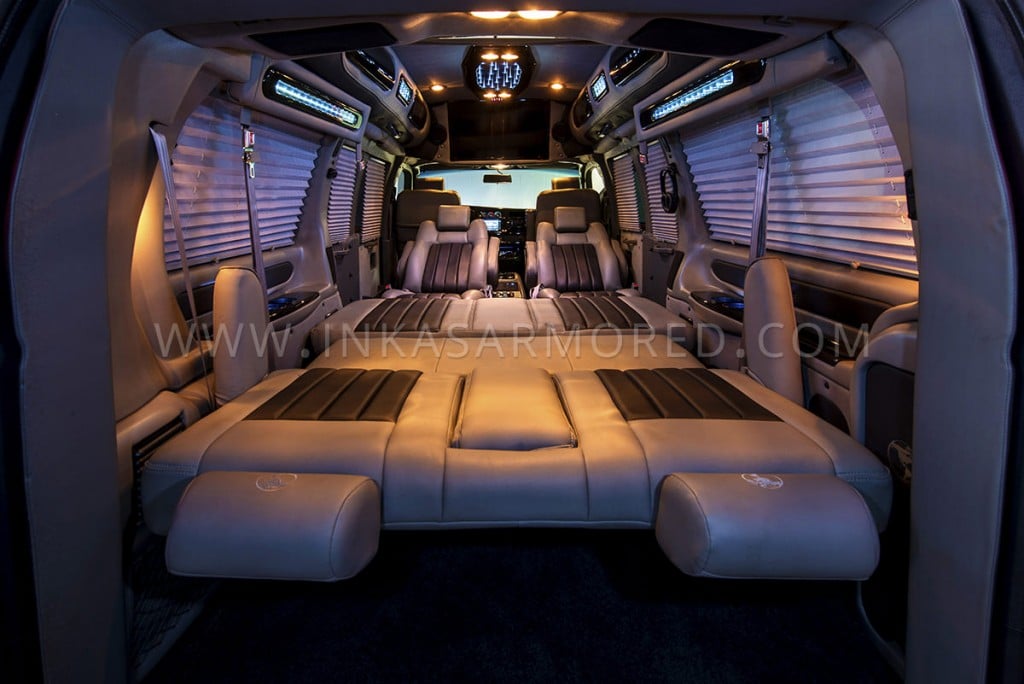 The safety of you and your family is something that we take very seriously. We want you to rest assured that the vehicles that you are riding in are equipped with the latest in safety technology and that you are completely safe when in transit. Not only should you be safe, but you should also be comfortable. Nothing is better than riding around in style. That's why our line of armored limos is so popular. Nothing says style, comfort, and flash like a sleek limousine. Out of all of our models, none is more popular than the GMC Savana, and that is for good reason.
A name that you can rely on
GMC is one of the most trusted brands in all of American industry. With more than a century of business experience, and a heavy specialization in trucks, there is no better make for your choice of armored car. The US agencies trust GMC to build some of its most important vehicles for troop transport. If they are able to withstand the heat of a warzone, then you know that is the right model for you.
Protection
We know that you want to make sure that you and your family are as safe as can be, and so does GMC. That is why the Savana comes equipped with extra thick armor crafted by our ballistics specialists, run-flat tires, and a 6-speed automatic transmission. What's better is that it was specifically designed to keep a low profile to avoid raising any eyes while you're traveling through.
Comfort
Just because we focus on keeping you safe, doesn't mean that we skimp on the style or comfort. This model comes with adjustable seating arrangements, a complete mobile entertainment system, LCD screens, and awesome light effects. The inside is comfortable and stylish, and looks more like your normal limousine rather than an armored car.
Perfect for transporting small groups without attracting attention, the GMC Savana is the top of the line in armored car manufacturing. From one of the world's most trusted names in the auto industry, this car comes from a company with a history of producing high-quality trucks for civilian and combat use. This limo is your ticket to safety and style. Tough armor and wheels, stylish interior, and a smooth ride all combine to make this truck a must have for anyone looking to keep their family safe, and looking great while doing it.