How Do I Start a Secured Transport Business?
March 31, 2021

Posted by

admin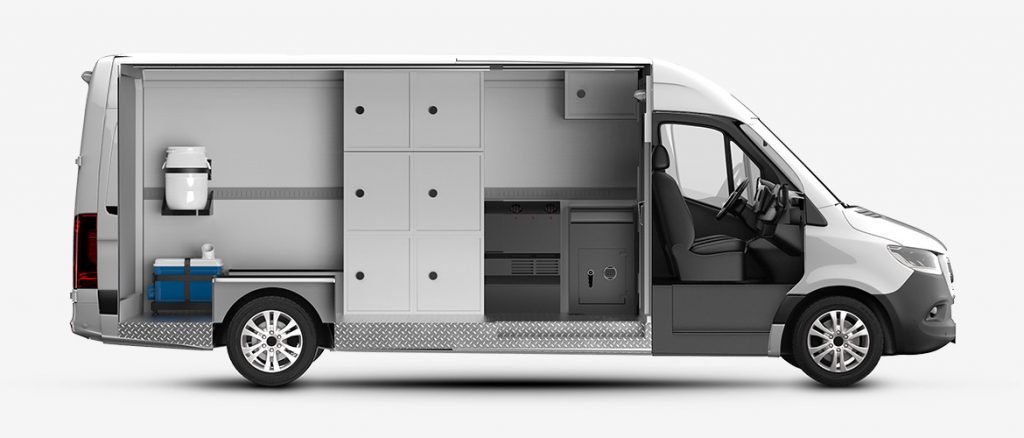 Thinking about starting a new business this year? Maybe you're a cannabis entrepreneur who's noticed a need for your fellow producers to transport their products safely. Maybe you're a veteran looking for a fulfilling line of work and wanting to be in charge of your own operations.
To that end, you might be thinking about starting a secured transport business. Like any business, though, secured transport operations require careful planning to get off the ground. How can you go about starting your secured transport business?
This guide will walk you through the steps to get started on the right foot.
Create a Business Plan for Your Secured Transport Business
The first order of business is to create a business plan. You'll want to create a mission statement and a rationale for the business. From there, you'll outline finances, yearly budgets, and much more. You'll also go over market opportunities and risk profiles. In addition to that, you'll list the business's assets, as well as its liabilities. Assets might include armored vehicles and contracts, while liabilities could include debts or employee wages.
The business plan will also outline the steps you'll take to establish your business, including what you'll need to purchase, how you'll win new contracts, and even marketing plans.
Do Market Research
As you begin your business plan, think about the market you plan to operate in. You'll want to do some careful and thorough research here. Will you operate in Ontario or across Canada? Will your operations extend across the Canada-US border? If so, which states will you operate in? You can start with just one market or territory, then plan to expand later. For example, you might start out in the US and plan to expand into Canada later. You may even decide to establish operations overseas eventually.
You'll want to carefully consider what clients, products, and contracts you'll work with as well. Will you specialize in transporting cannabis products? What about other high-value, high-risk products? Will you focus on cash, or will you operate in a few areas of secured transport?
Once you've decided on the areas that interest you, it's time to look at the opportunities that exist. The cannabis market is booming and it's likely going to expand, especially since the US just decriminalized cannabis at the federal level. Canadian companies could be looking to export their products, while others might want to import American products. Interstate trade will likely grow as well.
Next, you'll want to take a look at the risks. Even with federal decriminalization, it might still be risky to carry cannabis products across the US-Canadian border. What other challenges face secured transport in this area, and how will your company address those challenges?
Apply for Funding
Your next move will likely be to secure some funding for your new business. In all likelihood, you'll have to take out a loan to buy equipment. Armored vehicles are quite expensive, but you'll need them to operate a secured transport business. Your business plan will be important for potential lenders. Take the plan to them, along with market reports and financial assessments of your business and the industry. Keep your mind open about who you apply to for funding. There are big institutional lenders like banks, but they may not be willing to extend large enough loans. They might also see the business as too risky.
You can explore other options, including:
Venture capital and angel investors
Peer-to-peer lending networks
Online lenders
Special programs for businesses, like those run by the SBA in the US
If you're a US veteran, you may even be able to apply to specialized VA loan programs.
Incorporate Your Business
In most cases, you'll want to apply for business funding as a business. Before you can get a business loan, though, you'll need to incorporate your business. Incorporation makes your business a separate legal entity from you personally. Once the business is a separate legal entity, lenders can extend business loans to the business. If you go in as a sole proprietor, you may not qualify for the loan amounts you need or special business interest rates. Incorporation varies from place to place, so research the procedures in your area. Also think about tax implications. Setting up in Ontario, Canada, might be less advantageous than incorporating in Delaware.
If you're unsure, then it's best to consult with business experts, tax lawyers, and other professionals.
Get the Equipment You Need
You may be able to secure funding for your new business before you buy your equipment. In other cases, you'll need to research and choose your equipment before you apply for the loan. Some lenders will offer equipment loans, which give you a certain percentage of the purchase price of the equipment. If you're buying an armored vehicle, then your lender might provide just 70 or 80 percent of the price tag. That means you could require additional funds. You'll also have to have a good idea of what vehicle you're going to buy!
You'll need to some research to discover the best vehicles on the market, as well as the right fit for your new secured transport business.
Hire Employees
Next, you'll need to make a few hires. You may be the only driver at first, but you'll likely want a second person to accompany you on your runs. This adds protection. You might also need to hire someone to look after the books or to deal with marketing. A sales rep could help you find new clients.
Market Your Business
Finally, you'll want to put some effort into marketing. You may pound the pavement to find your first few clients. Setting up a website and investing in a few ads can also help prospective clients find you.
Find the Equipment You Need to Get Started
Whether you're just setting up your secured transport business or you're expanding your fleet, you'll want to have a look at INKAS Armored's extensive line-up of armored vehicles.
Not quite sure what your business requires? Get in touch with our expert team. We can help you customize almost any chassis to make sure you get exactly the armored vehicle you need.