The Price of a Bulletproof Vehicle
December 6, 2022

Posted by

Ilan Y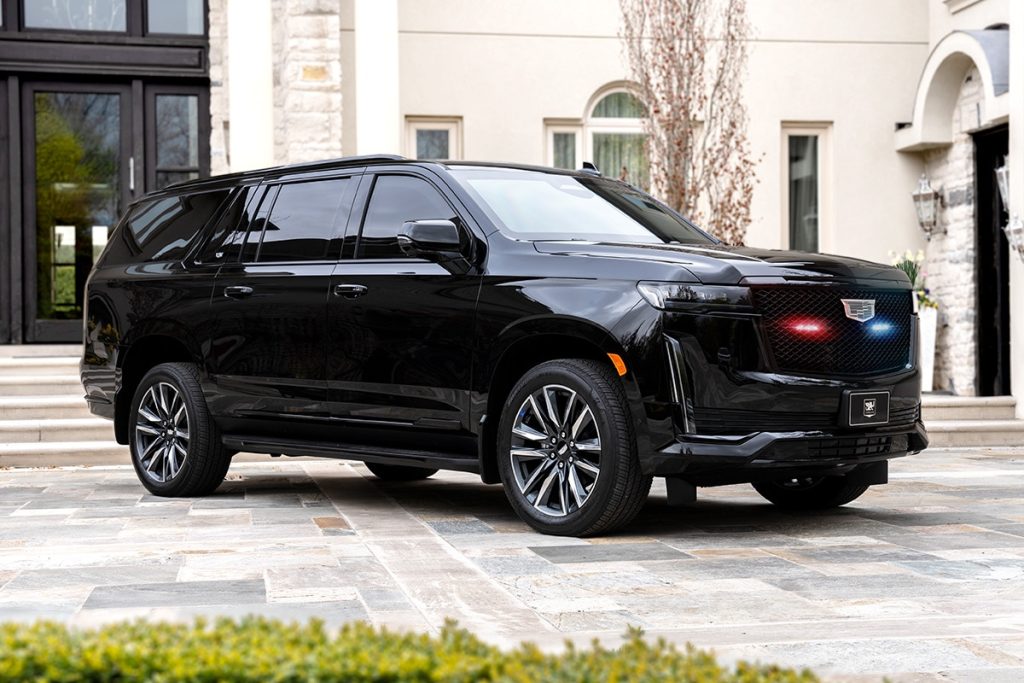 There are several reasons you may be looking for a bulletproof car. For example, you may live in a dangerous place or want peace of mind for yourself and your family when driving around town. Armored cars can keep you and your family safe from carjackings, kidnappings, gunfire, and more.
Buying a bulletproof car is becoming a more popular option with all the chaos in the world today, but exactly how much does a bulletproof car cost? What features does it have that make it so safe? And what determines the price of the car? Let's answer some of those questions.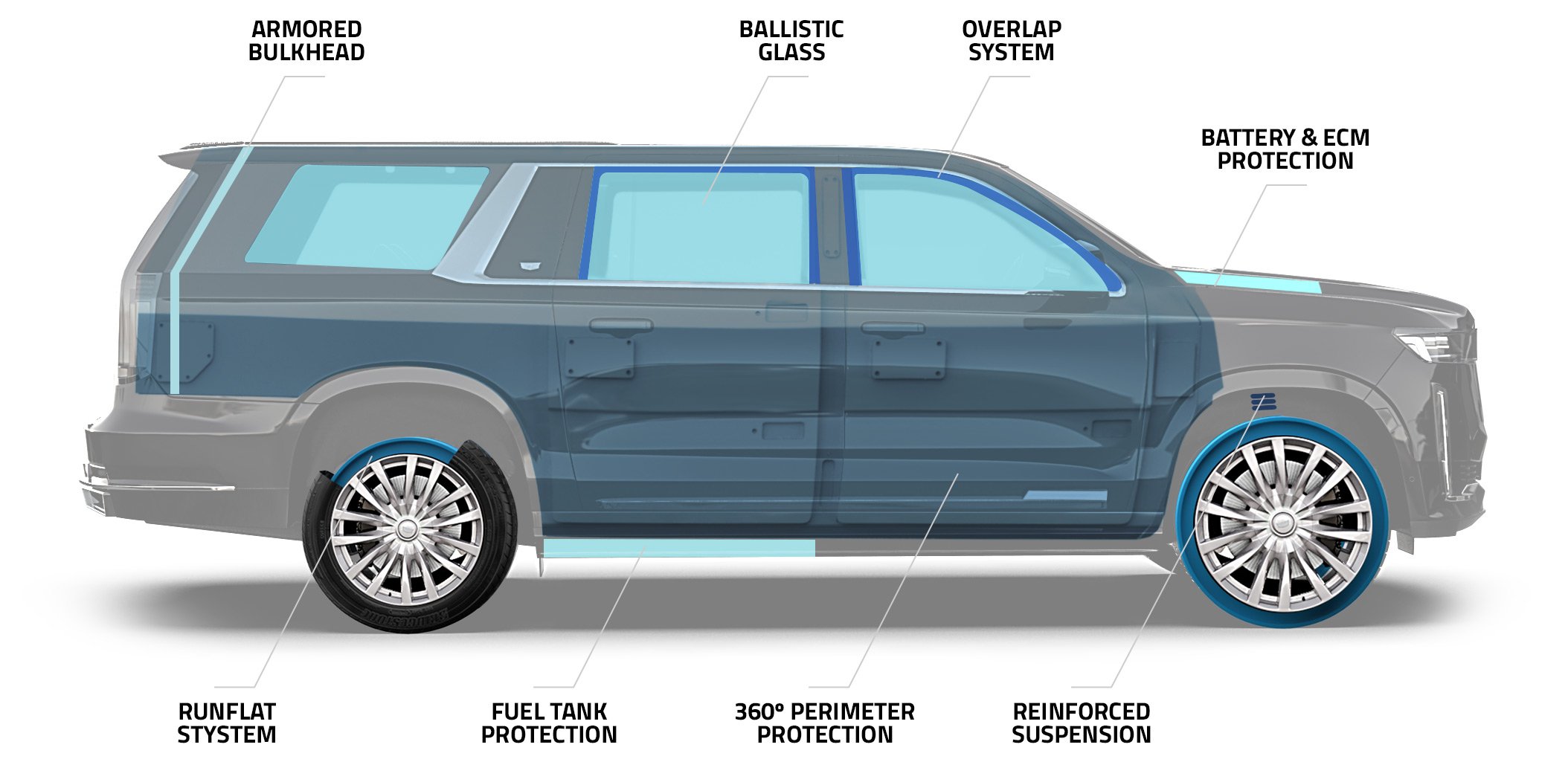 What is the Average Price of an Armored Car?
Armored car prices can vary depending on the amount of protective features within the car and the options that are added to the vehicle. They can, on average, run anywhere from $50,000 to $100,000 just for the armoring, depending on the level of protection and customization. That may sound like a lot, however, when your life is at risk, the last thing you want is a car that was made with inferior materials. Here is a breakdown of the main factors that affect an armored vehicle's price:
Level of Protection
How heavily armored do you need your vehicle to be? Armored cars can safeguard you from high-powered rifles with armor-piercing bullets, as well as blasts from grenades. The level of security you feel you need will be based on the threat you are facing. However, the heavier the armoring level, the more expensive the vehicle will be.
Model of the Vehicle
Some vehicles are easier to armor than others, and some require more skill to maintain its original performance level. The more intricate the details, the more the price increases. For example, luxury models are more difficult to armor and can cost up to 20% more than other vehicles.
Country of Manufacture
Armoring a vehicle costs more in some countries than in others due to factors such as shipping costs, skilled labor, and importation of parts. These factors can increase your cost by up to 30% in some countries.
Another option is to buy a used armored car, but as we'll discuss below, it may not be a good option. It might serve the same purpose at a lesser price tag, but the risks generally outweigh the benefits.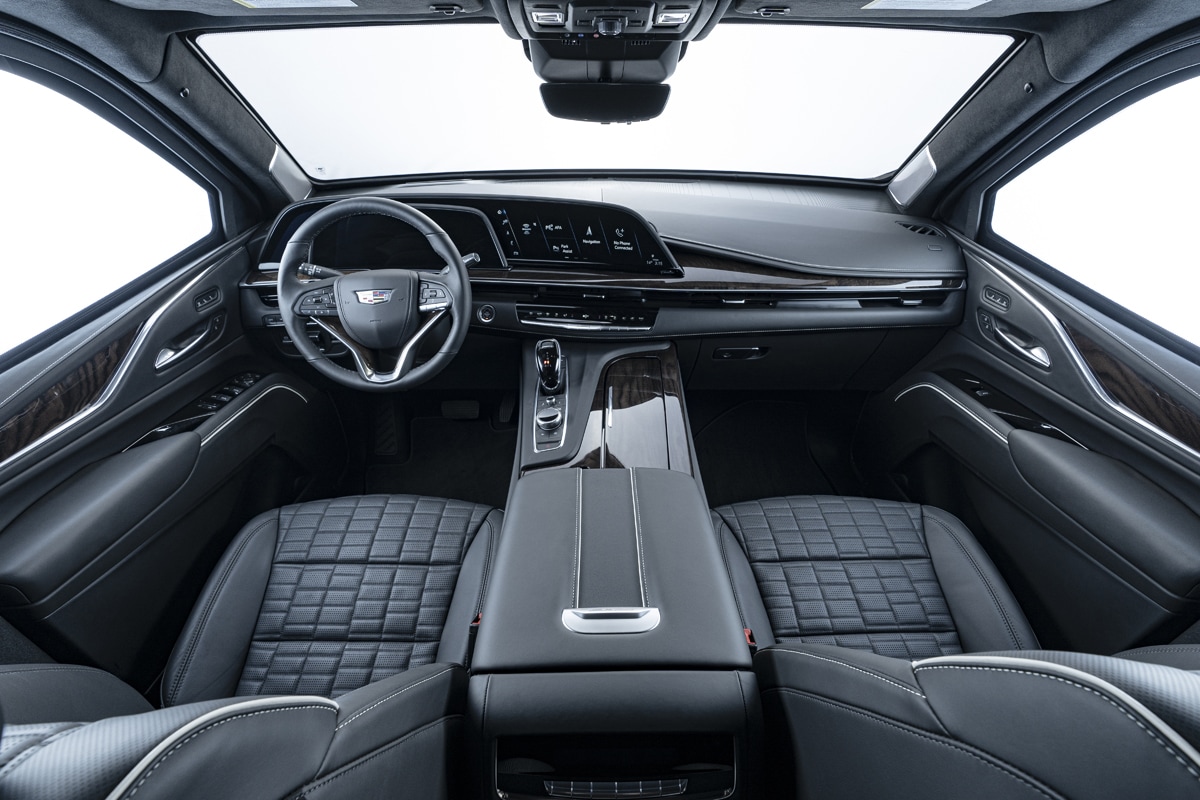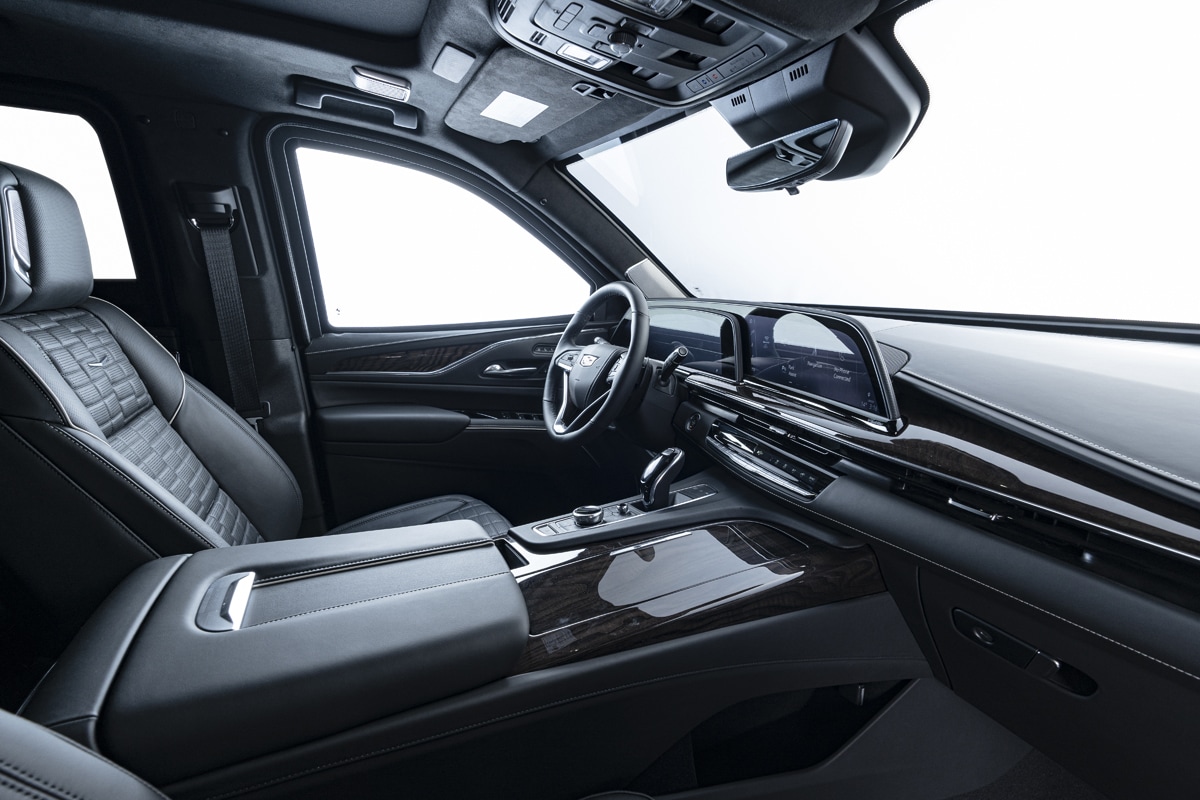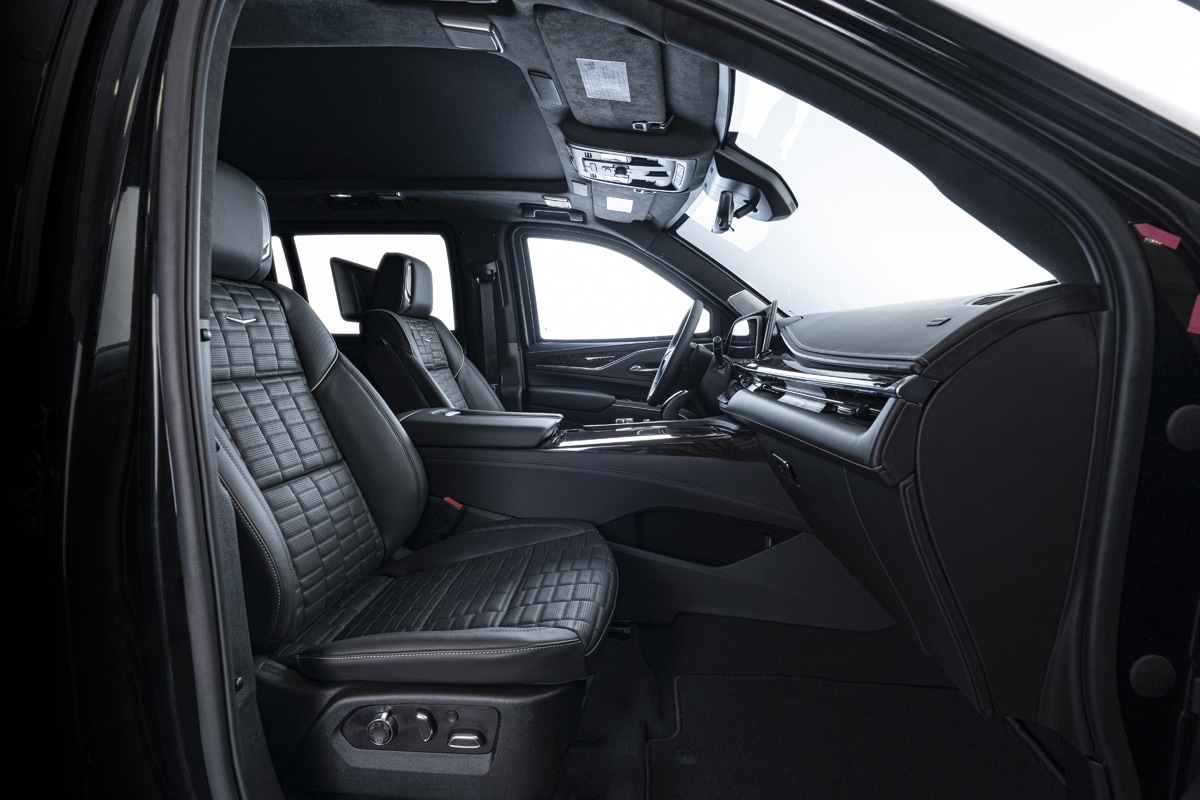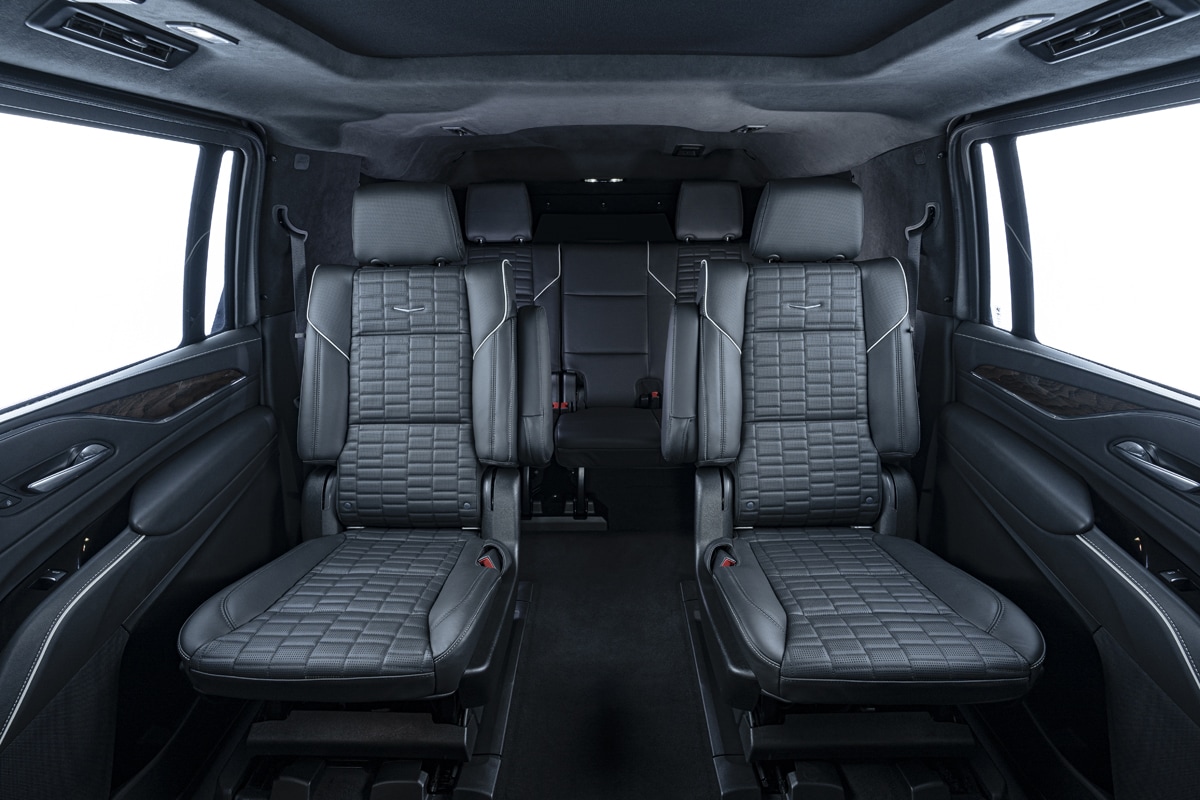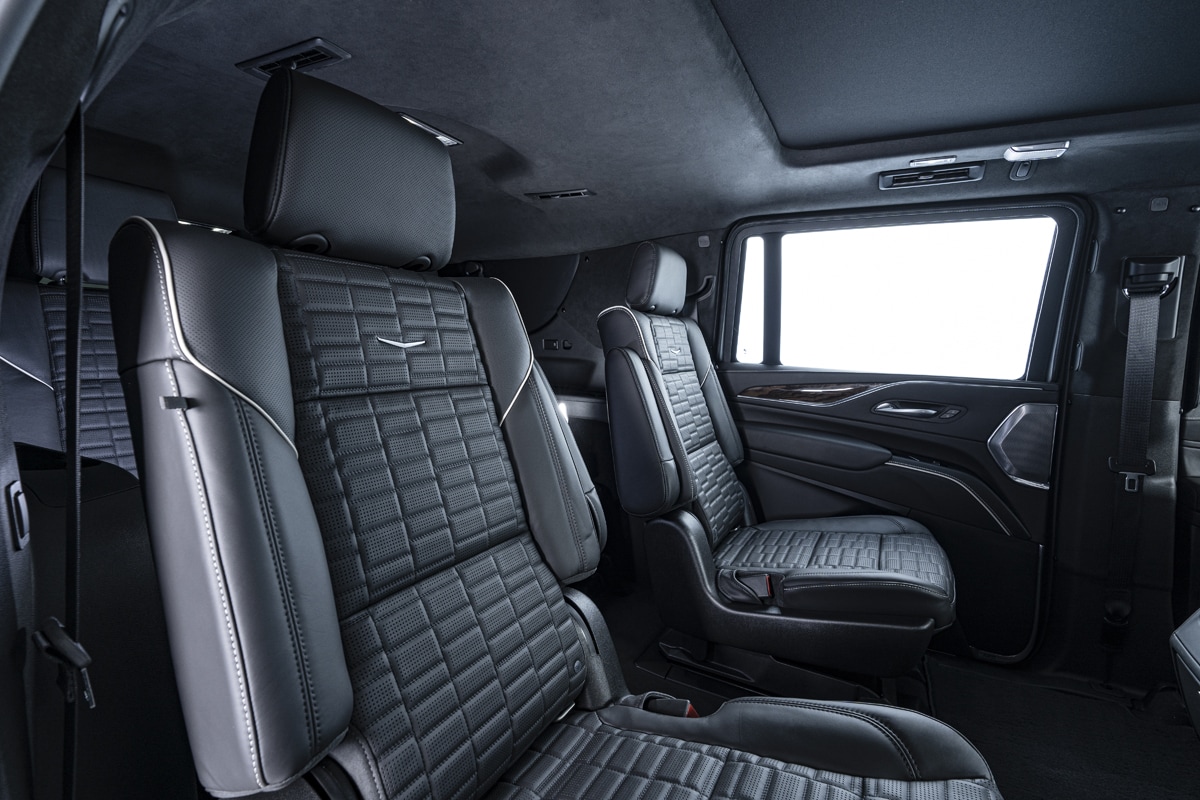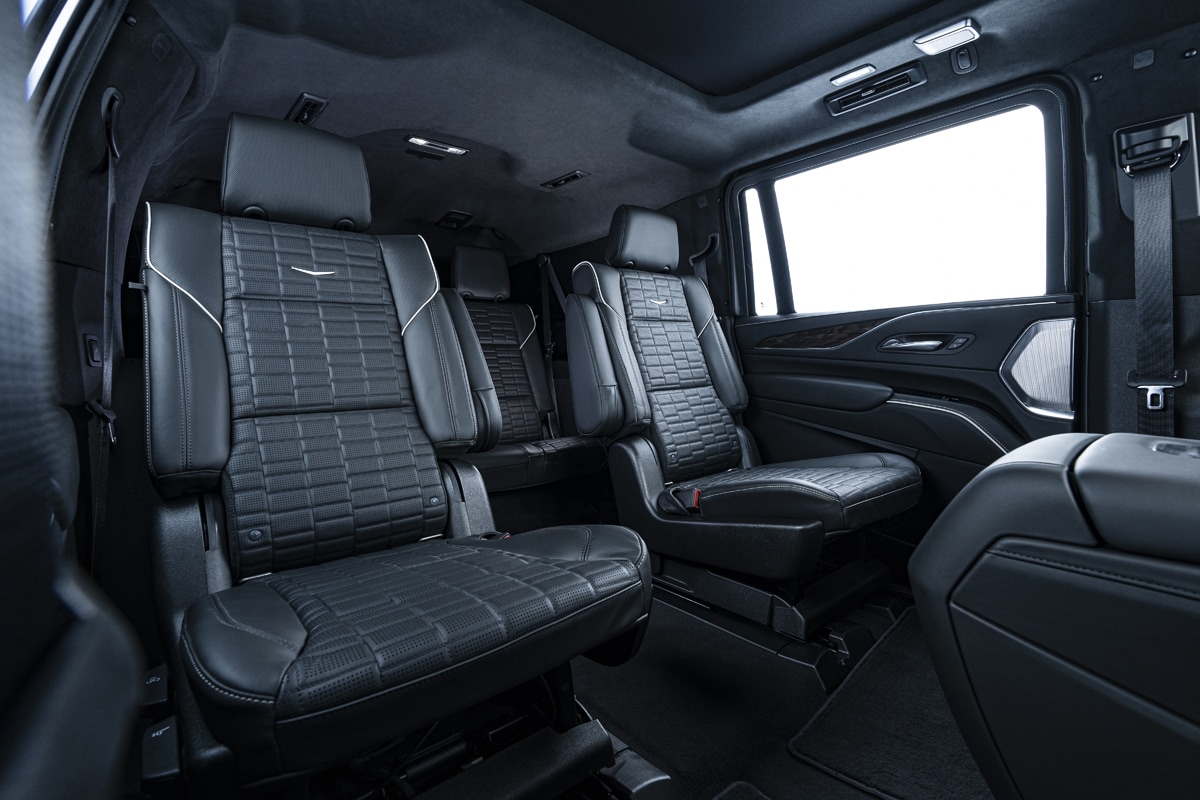 What's Included in the Cost of an Armored Vehicle?
The cost of a bulletproof car varies based on a number of features, which vary based on the armoring company. For example, at INKAS, we use high-grade certified ballistic steel and bulletproof windows, as well as carefully reinforce the suspension to hold the extra weight of the heavy armoring. Here are a few of the key security features included in our armored vehicles:
Full Protection From All Sides
This ensures all-around security, keeping passengers completely safe. The car is equipped with ballistic steel plating throughout, shatterproof ballistic glass, reinforced critical structure points such as fuel tanks, and proprietary security features. These elements all work together to ensure full-perimeter security while in the vehicle.
Underbody Armoring
Our underbody armoring protects from blasts underneath the car, safeguarding passengers from up to two DM51 hand grenades denoted simultaneously.
Ballistic Glass
This glass is shatterproof from every angle, providing complete protection. However, it still allows you to maintain a clear view so you can see what is happening around you. Carefully crafted, it replicates the curve of the OEM model, making it look no different than a regular car window.
Discreet Armoring
In order to not attract attention to yourself, your vehicle should not publicize to the world that it has been armored. We meticulously employ precision engineering to replicate the original OEM model, so your armor goes undetected by the public.
Door Assist Technology
Vehicle armor is heavy. We put in counterbalances to support the weight of the armored door, for effortless door opening.
Door Locking Mechanism
A bulletproof car can only protect you if it keeps you safe inside and prevents forced entry. Our door-locking mechanism is a proprietary system and protects passengers from brute-force entry attempts.
Door Overlap System
The seams of your doors are a vulnerable point in your vehicle. We prevent your door seams from ammunition penetration, keeping you safe inside the car.
Door Reinforcement
Reinforcing your doors is important for your safety. With heavy-duty hinges and ballistic plating, we make sure they are completely bulletproof.
Luxury Finishes
Last but not least, no vehicle would be complete without the premium features you've become accustomed to, so we only use the finest materials and masterful craftsmanship to produce high-end interiors.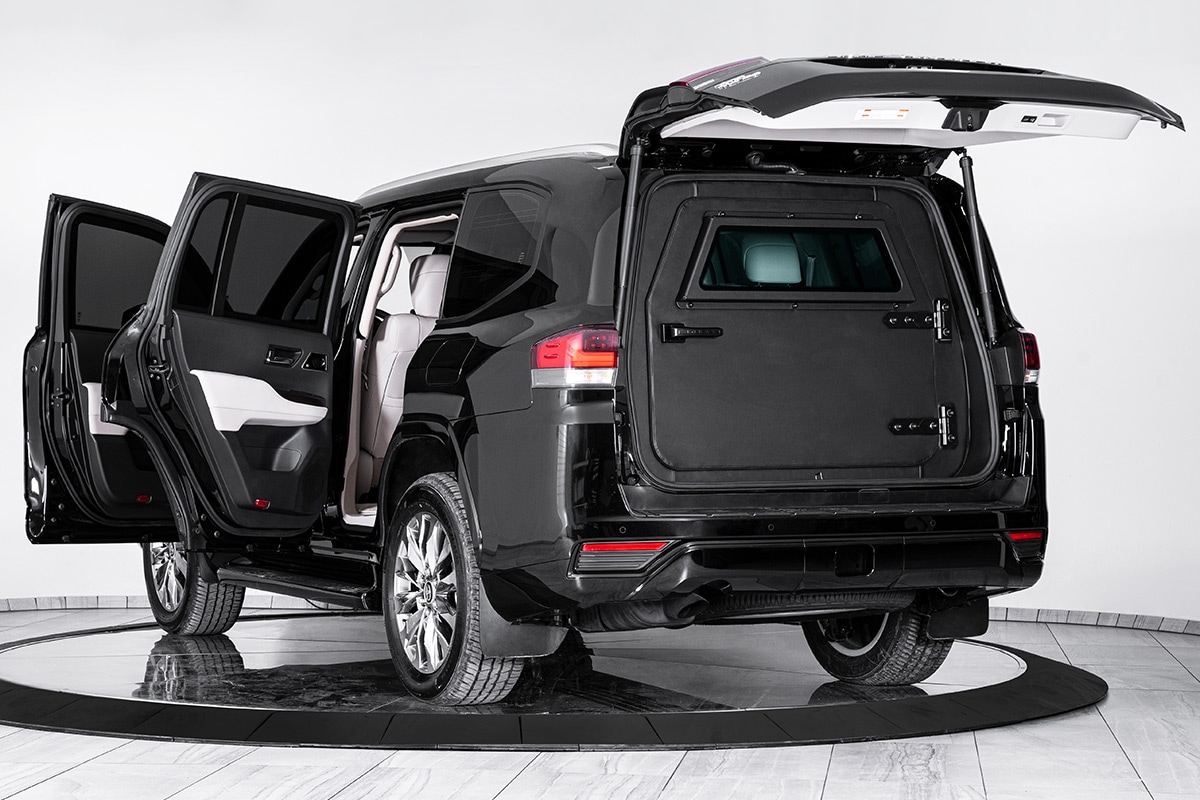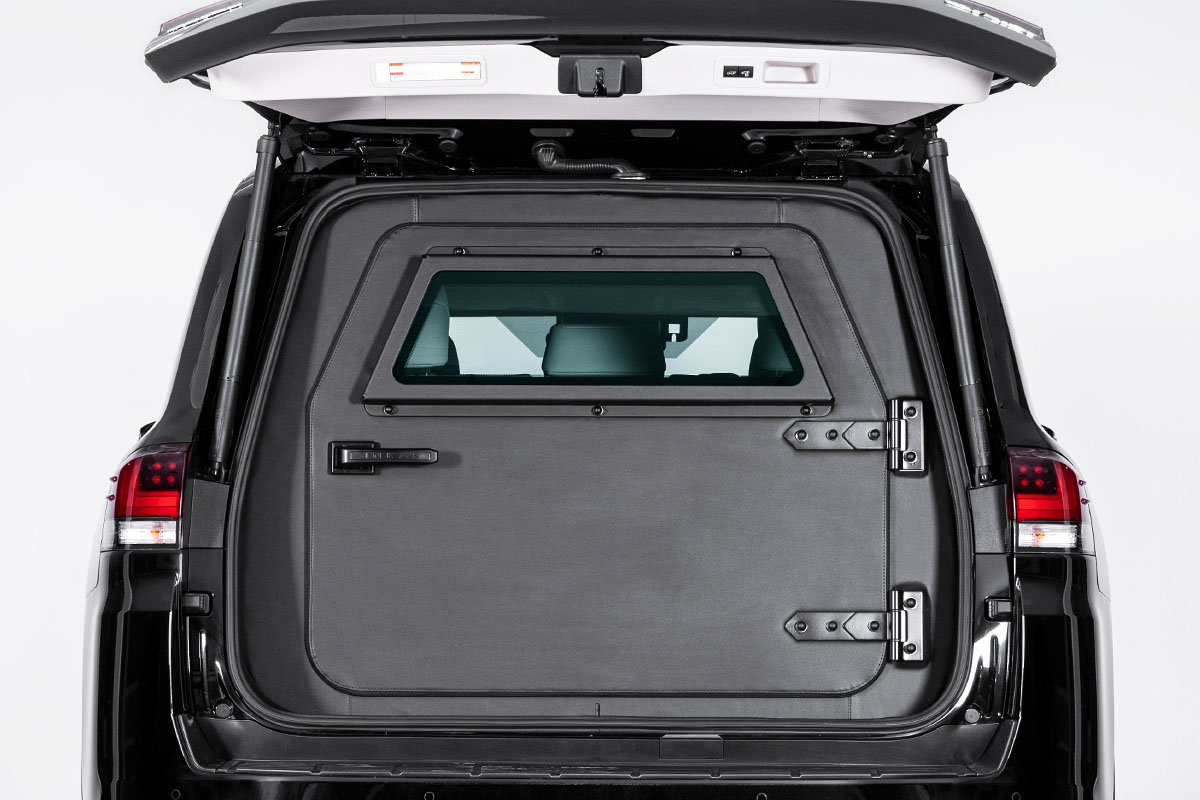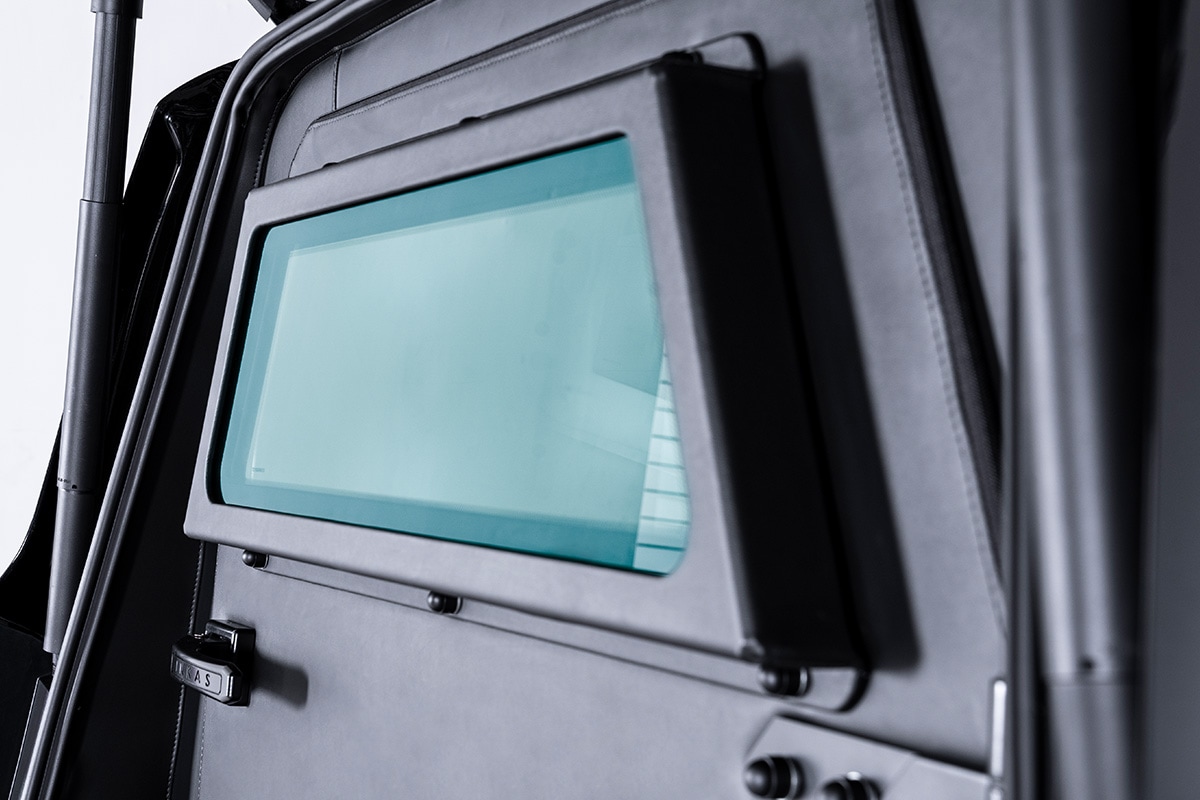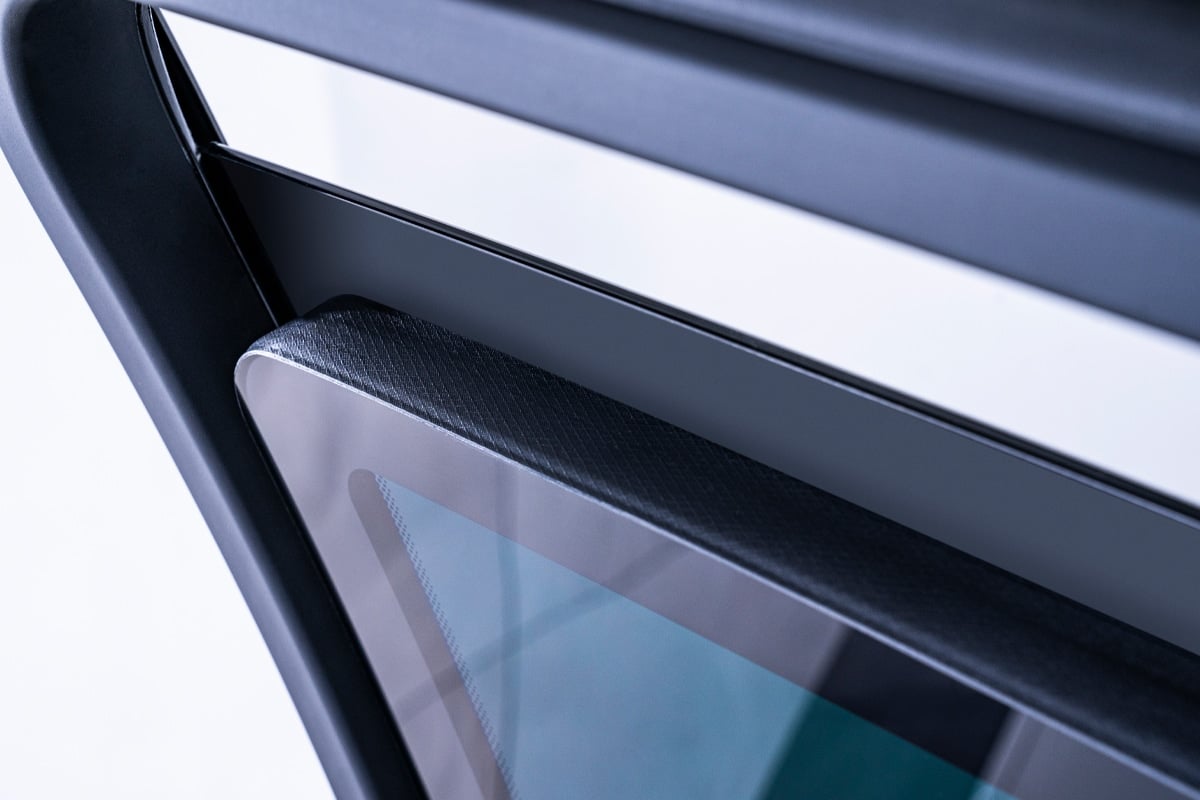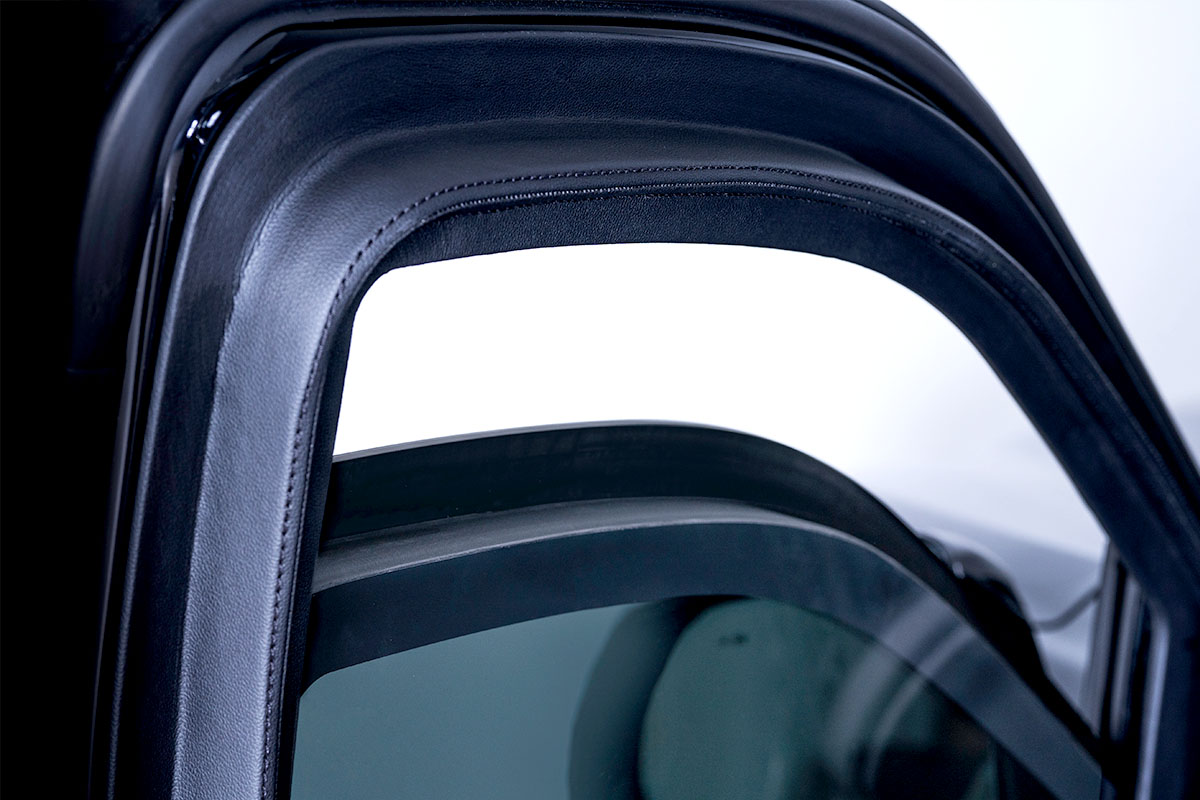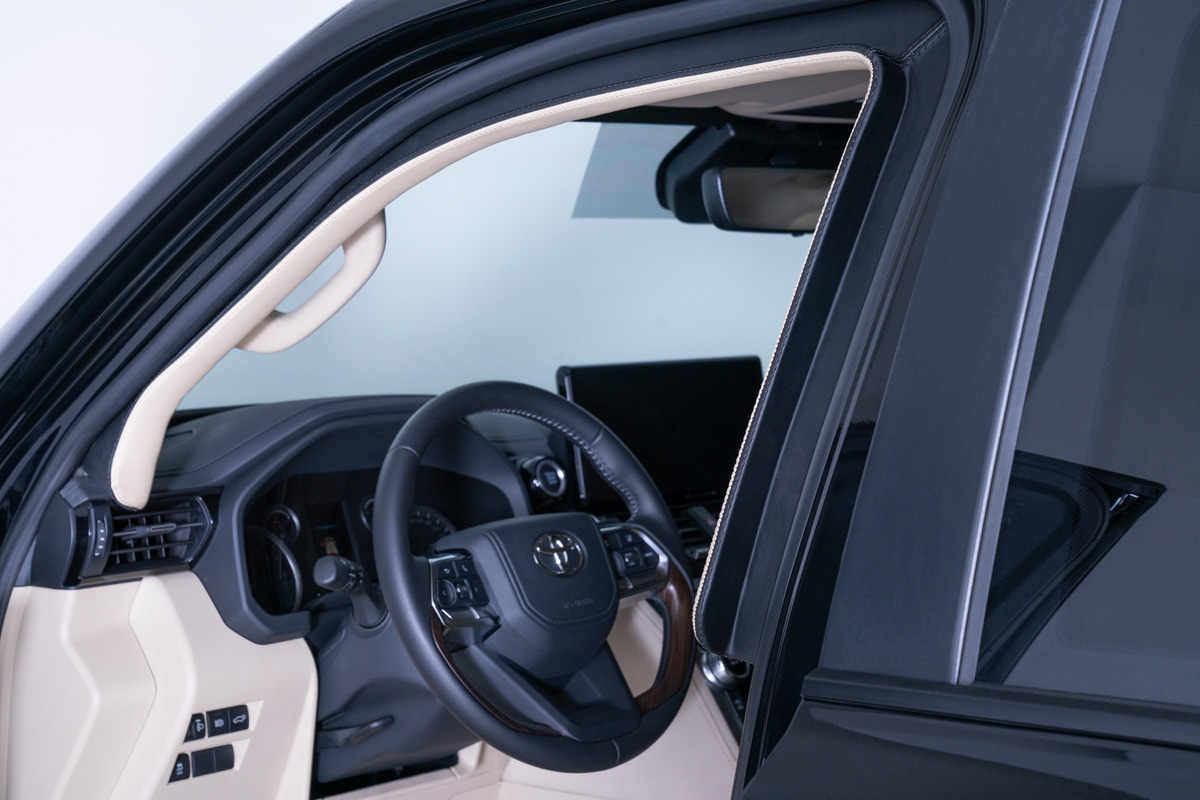 Armored Vehicle Cost vs. Quality
Your life is the most valuable thing you have, and it's irreplaceable. So while armored cars are more expensive than a normal car, it's definitely worth it when you're talking about saving your life.
Now that you know the average price and what to expect, make sure you are looking for a reputable company to manufacture your bulletproof car. As with anything, some companies and people will undercut the price and use low-quality materials in their outfitting. Be sure to check the company's certifications and reputation.
What is the Price of Used Armored Cars?
Buying an armored car is a priceless expense. As we mentioned above, buying a used armored car is an option if you're looking to save some money on the price of your armored vehicle. The question that often gets asked is: Is it worth it?
Bulletproof vehicles have a shorter lifespan than other vehicles, typically only three to five years, because the armoring is extremely heavy on the car's suspension. The vehicle can be reinforced, but that only pushes the lifespan to just over five years. If buying a used armored vehicle, make sure you find out the history of the vehicle and know exactly when it was armored. A ten-year-old vehicle is not worth the risk when talking about your life.
Buy Your Armored Vehicle from a Leader in the Industry
The decision to buy an armored car should not be taken lightly. When you choose to do so, you'll want to look for a company that has experience and expertise in the industry, such as INKAS Armored Vehicle Manufacturing – a global leader in bulletproof car manufacturing, specializing in the design and production of luxury armored cars, trucks, SUVs, sedans, and special purpose vehicles.
Renowned for our high-quality engineering, INKAS vehicles are certified to B6+ levels, and includes a lineup of VPAM certified vehicles – a third-party certification which has only been achieved by 5% of armored car manufacturers in the world.
We have implemented state-of-the-art technological innovations into our armored vehicles and continue to invest in the research and development of new technologies to keep our clients safe. With a proven track record, INKAS has been providing vehicles to the United Nations, United States Government, NATO, law enforcement agencies, special forces, corporations, and high net-worth individuals since 2000.
If you're looking to buy an armored vehicle, contact our experts! We'd be happy to discuss your requirements and provide a quote.