INKAS® Unveils an Armored Van based on a Toyota Sienna
November 2, 2017

Posted by

admin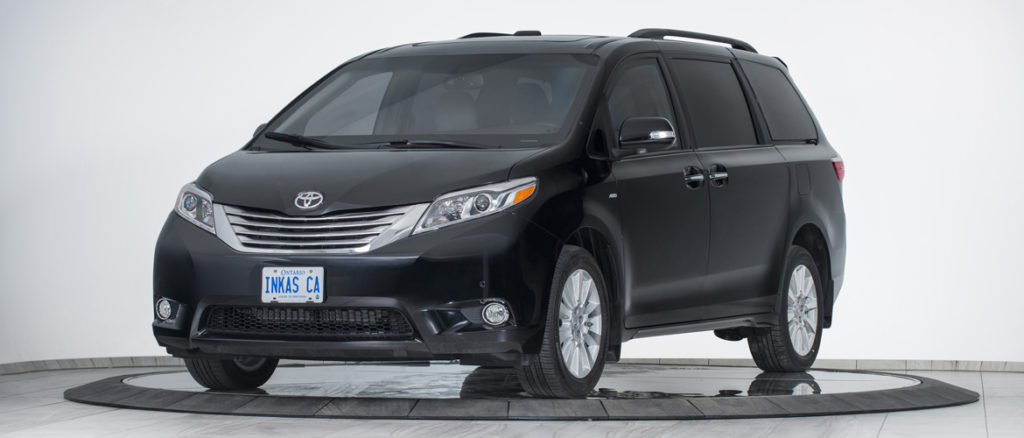 INKAS® Armored Vehicle Manufacturing, a world-leading vehicle armorer headquartered in Toronto, Canada, is proud to introduce a practical and discrete armored vehicle to its lineup – the Armored Toyota Sienna passenger van.
From the exterior, it would be nearly impossible to discern this armored van from its soft-skinned predecessor. All the while offering the same level of ammunition and explosives protection that clients would be accustomed to finding in much larger armored SUVs. The vehicle caters to travelling families, business groups and delegations alike and can be outfitted with a variety of internal components – ranging from PA systems and sirens to built-in ventilation systems, custom interiors and built-in DVR camera systems. All masterfully integrated in order to maintain the vehicle's inconspicuous look and feel.
"This discrete armored minivan has lots of interior room ensuring the comfort of both drivers and passengers alike. INKAS® can also provide custom-built interior layouts crafted from a wide range of materials to meet any request," said David Khazanski, President, INKAS® Armored Vehicles Manufacturing. "We are thrilled to offer first-class armored vehicles that provide both practical and reliable protection to our customers around the world."
INKAS® manufactures the armored Toyota Sienna to meet CEN 1063 Level BR6 ballistic standards ensuring it withstands fire from 7.62 mm, 308 Winchester FMJ ammunition. In order to protect the vehicle from explosions, ballistic armoring also envelopes the undercarriage of the bulletproof van. The all-around protection is supported by INKAS®'s innovative lightweight materials offering industry-standard resistant levels at a fraction of the weight of similar materials on the market.