INKAS® Sentry Steals the Show at The Much Music Video Awards
June 27, 2016

Posted by

admin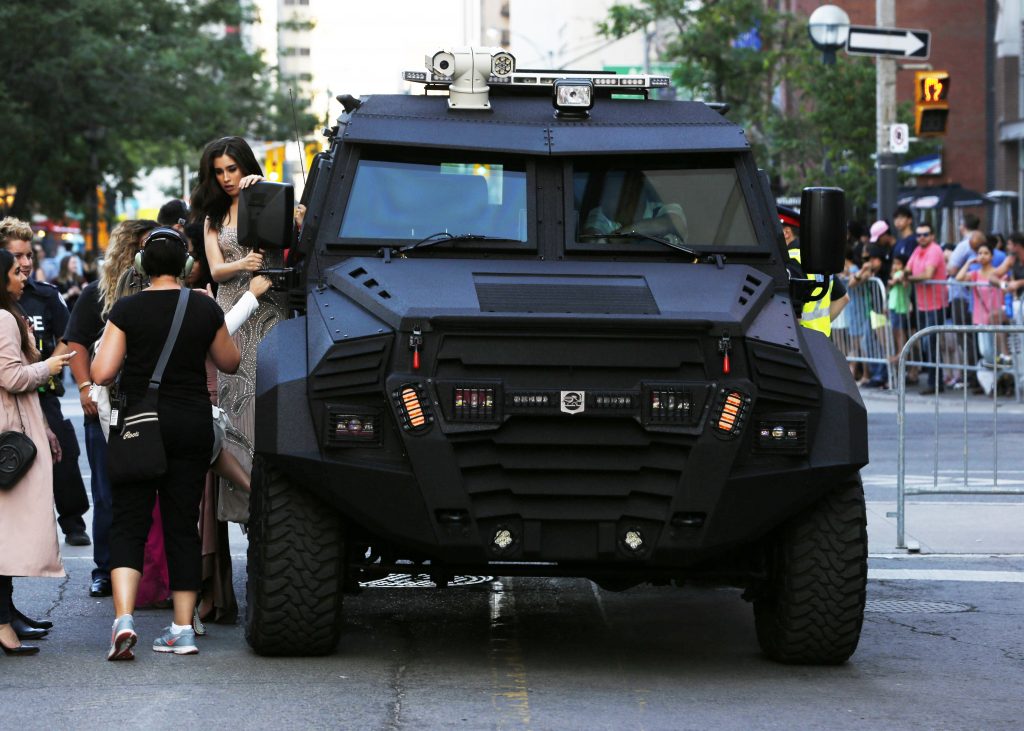 INKAS® Sentry, a unique armored personnel carrier, with an American five-piece girl group Fifth Harmony on board, stole the show at iHeartRadio Much Music Video Awards red carpet in Toronto.
The members of Fifth Harmony who appeared at iHeartRadio MMVAs for the first time, made an impressive entrance by arriving at the red carpet with the INKAS® Sentry. The armored personnel carrier provided a high level of protection as well as comfort to its passengers despite extremely hot temperatures in the city thanks to the extra layer of cabin insulation and smart ventilation system.
"Such an outstanding girl group deserves an extraordinary and unique arrival at the show like the red carpet at the iHeartRadio MMVAs", said David Khazanski, CEO, INKAS® Armored Vehicle Manufacturing. "We are delighted that our vehicle offered them an opportunity to make an impressive buzz-worthy entrance".
INKAS® Armored Vehicle Manufacturing is a leading Canadian-based company that specializes in the design and production of a wide range of armored vehicles, including executive SUVs, luxury sedans, APCs, cash-in-transit vehicles, and others. Since 1996, INKAS® Armored Vehicle Manufacturing has been providing armored vehicles for banks, law enforcement agencies, corporate clients and celebrities all over the world. Operating from multiple facilities located worldwide, INKAS® Armored Vehicle Manufacturing fulfills all orders, regardless of size, with an individual approach to the needs and requirements of every customer.