INKAS® Releases New Gen Armored Range Rover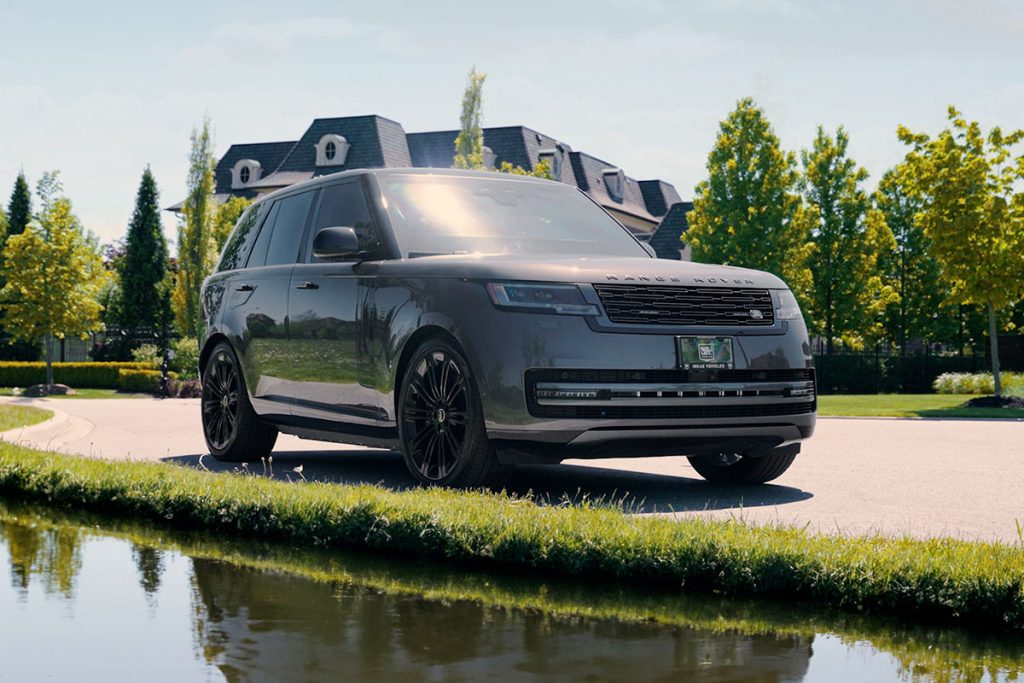 INKAS® Armored Vehicle Manufacturing is excited to announce the next generation INKAS® Armored Range Rover – combining Land Rover's coveted luxury SUV, with INKAS® innovative armoring and unparalleled security features. A prestigious symbol of the elite, the Range Rover's distinctive elegant exterior, lavish cabin, and legendary off-road performance place it in a class of its own. Elevating it to new heights, the redesigned Range Rover debuts a streamlined body that exudes sophistication, and an enhanced interior that makes an effortless statement of refined luxury.
"As Land Rover's signature vehicle, we're proud to introduce the new generation of the Range Rover to INKAS® impressive lineup of armored luxury SUVs," said Margarita Simkin, Co-Founder and Chairwoman of INKAS® Group of Companies. "Celebrating the milestone of its sleek new body style, INKAS® is proud to demonstrate its precision-engineering capabilities by enhancing Land Rover's iconic SUV with undetectable armoring for full-perimeter protection."
Engineered to deliver an impeccably smooth ride in any conditions, the armored Range Rover features smart air suspension and an advanced terrain response system for exceptional maneuverability both on the road and off. Equipped with a P530 in a 4.4L turbocharged V8 gas engine with an 8-speed automatic transmission which produces 523 horsepower and 553 lb-ft of torque, this luxury SUV delivers as much power as it does style.
With an interior cabin distinguished by its Executive Class front and back seats, advanced touchscreen controls for an intuitive driving experience, and rear entertainment system with noise cancellation technology – this next gen Range Rover creates a comfortable and immersive ride for passengers, while eliminating distractions for the driver. Available in both short and long wheelbase versions, the INKAS® Armored Range Rover can be configured to a four, five, or seven seat arrangement, depending on client requirements.
INKAS® Armored 2023 Land Rover Range Rover
Built to the exacting standards that Land Rover and INKAS® are renowned for, the INKAS® Armored Range Rover delivers 360-degree security with discreet armoring certified to the CEN 1063 BR6 level – fully protecting its occupants from 7.62mm high-power rifle ammunition, and up to two DM51 hand grenades detonated simultaneously underneath the vehicle.
Also known as the Range Rover Vogue in some markets, this First Edition Range Rover Autobiography is the embodiment of uncompromising luxury and security. The Range Rover can be equipped with a multitude of security upgrades such as fire suppression systems, oxygen filtration devices, and siren/PA packages. The latest generation of the INKAS® Armored Range Rover is now available for order, with worldwide delivery to all major seaports, as well as airfreight upon special request. For additional information, please visit the vehicle page.