INKAS® Named "Innovation Business of the Year"
February 3, 2020

Posted by

admin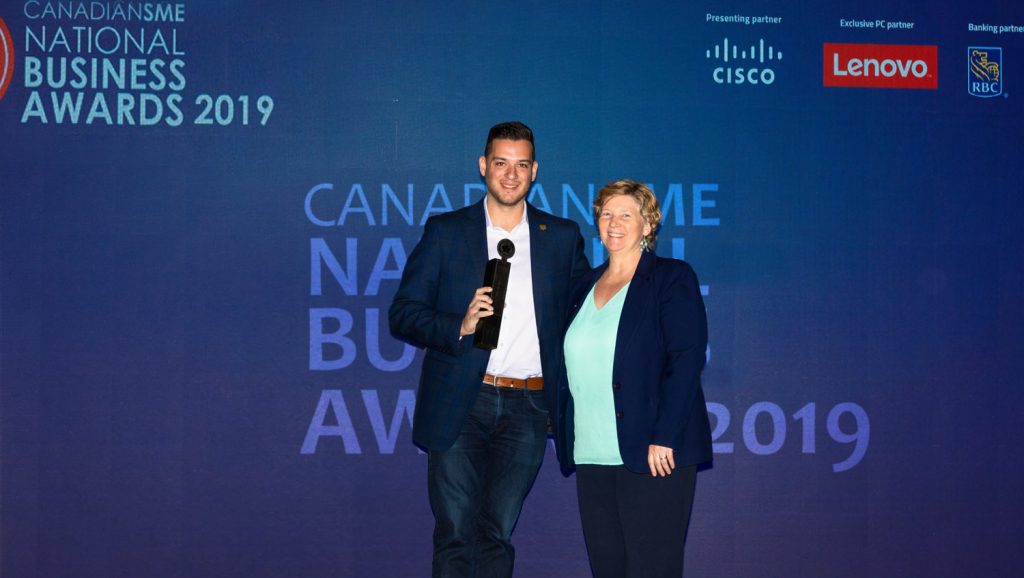 On January 28, 2020, The CanadianSME National Business Awards gala recognized and celebrated business accomplishments, leadership, and the significant contribution that small and medium businesses make to the Canadian economy.
INKAS® was thrilled to be awarded Innovation Business of the Year for its leadership in its industry, and the continuous advancements in the development of automotive manufacturing and integrated security solutions.
"This award acknowledges our strive for excellence in what we do, and it is a win for the entire team," says Margarita Simkin, Chairwoman, INKAS®. "From day one, technological advancement has been pivotal to INKAS®'s success and we will continue to engineer industry-leading products to meet the changing needs of our clientele worldwide."
INKAS® prioritizes innovation in materials and technologies to ensure that they will stand up to the needs of tomorrow. This forward-thinking approach enables the company to lead the industry and continuously expand into international markets where safe transportation is critical in the face of unstable social and political environments.
The company continues to contribute to the future of the security industry and to offer high quality solutions that provide reliable protection when it matters the most. With it's recently acquired facility, INKAS® is further investing significant resources into developing secure transportation solutions to accommodate the growing demand on a global scale.
About The CanadianSME Business Awards
The CanadianSME Business Awards is designed to recognize and applaud the contribution that small business owners provide for Canada's economy. The awards also represent several opportunities for business, including increasing their credibility to investors and customers.