INKAS® Named Exporter of the Year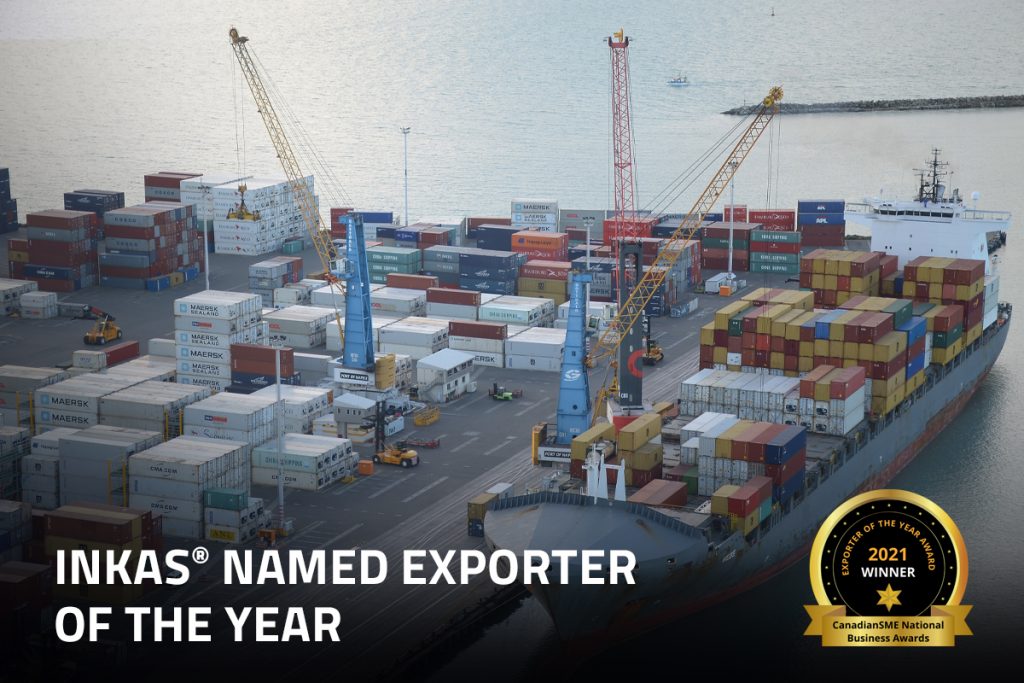 INKAS® Armored Vehicle Manufacturing is pleased to announce that it has been named Exporter of the Year by CanadianSME Magazine for its exceptional performance in export initiatives. For over 25 years, INKAS has generated the majority of its revenue from its international sales and is proud to be able to support the recovery of our Canadian economy during these unprecedented times.
"We are honoured to be named Exporter of the Year," said Margarita Simkin, Co-Founder and Chairwoman of INKAS. "Despite the challenges that we've faced in these past few years, INKAS has continued to grow – enabling us to create jobs and invest locally to contribute to the Canadian economy."
The Exporter of the Year Award is presented to entrepreneurs who have expanded internationally, and established partnerships and trade initiatives overseas. It is awarded to businesses that have demonstrated in-depth knowledge of international markets through developing and executing strategies for global expansion, and who have successfully grown their international sales.
As an export-based business, INKAS is proud to be able to provide protection to individuals around the world whose professions or regions where they reside put their lives at risk. Through a focus on precision-engineering and continuous innovation, INKAS strives to deliver the highest quality manufacturing and cutting-edge security features to help protect government officials, law enforcement, executives, and high net-worth individuals worldwide.
"We believe that each and every life matters," said Margarita Simkin. "We strive to deliver the fastest turnaround times and the highest quality solutions on the market that stand up against the ever-evolving security threats across the world. As individuals around the globe become increasingly more concerned about safety, optimizing logistics to better serve the international market continues to be at the core of INKAS priorities."
About the CanadianSME Business Awards
CanadianSME Magazine honours individuals and businesses who continuously demonstrate business acumen in their particular fields and play a crucial role in Canada's economy. The awards celebrate the success and continuous innovation of Canadian businesses that excel in their industries.