INKAS® Exhibiting at the 2023 International Armoured Vehicle Expo in London
January 17, 2023

Posted by

Ilan Y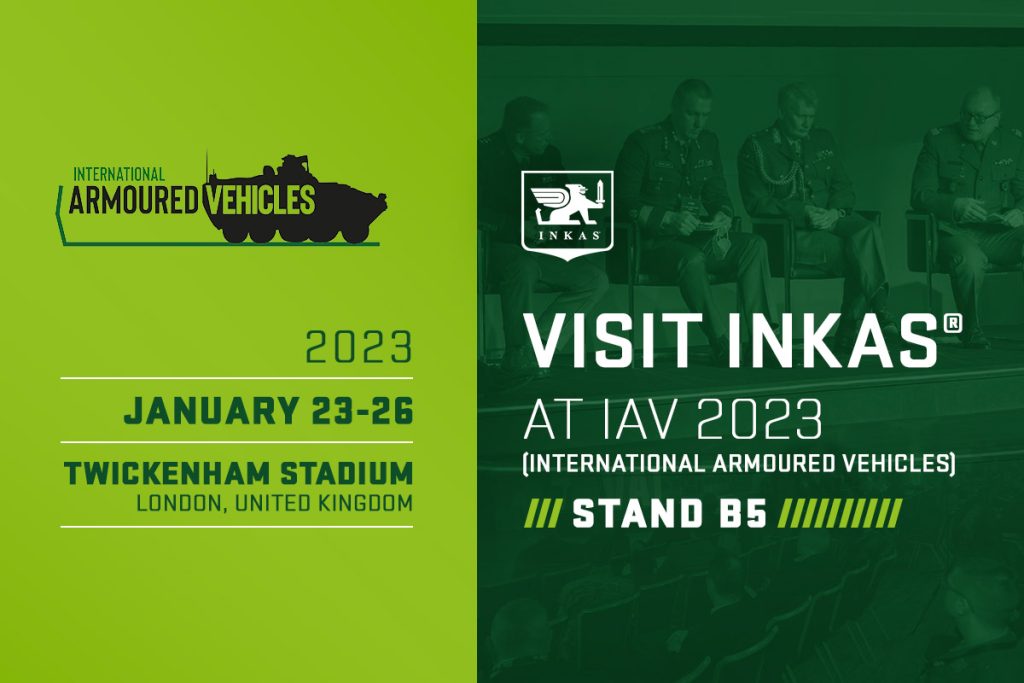 INKAS® Armored Vehicle Manufacturing is pleased to announce it will be exhibiting in the 2023 International Armoured Vehicle Expo – showcasing its cutting-edge armored vehicles and comprehensive defense solutions. As the world's largest armored vehicle expo, the event will bring together 750+ experts from the army and defense communities to highlight the latest developments and emerging innovations that are critical to the future of the armored vehicle industry.
"As a forwarding thinking company, INKAS® constantly seeks to improve its proprietary armoring systems and create new security solutions that will stand up to the threats of tomorrow," said Margarita Simkin, Chairwoman and Co-Founder of INKAS® Armored Vehicle Manufacturing. "INKAS® strives to stay ahead-of-the-curve with the latest advancements in technology in order to continuously enhance our extensive lineup of best-in-class armored vehicles. We're excited to attend this year's IAV expo to keep a pulse on the latest developments and showcase our industry-leading solutions."
Amongst INKAS® industry-leading solutions is its VPAM VR7 certified Armored Toyota Land Cruiser 300 – a ballistic certification that puts INKAS in the top 1% of manufacturers who are capable of achieving such a high level of precision engineering. The VPAM certification exemplifies INKAS® unparalleled expertise, meticulous engineering, and exacting skill and technique that this certification demands. The remarkable workmanship of INKAS® world-class engineers is further showcased by the INKAS® Sentry APC – an innovative multipurpose vehicle designed for exceptional off-road performance on even the most challenging terrains and most extreme climates.
The INKAS® team will be highlighting its Special Purpose Vehicle lineup at the IAV expo this month, as part of the armored vehicle community's latest developments. To learn more about INKAS® innovative armored vehicles and comprehensive defense solutions, visit the INKAS team at Stand B5 at the 2023 International Armoured Vehicle Expo, in London's Twickenham Stadium from January 23rd to 26th.
To book a meeting with INKAS® during the show, please visit the schedule a meeting page.
ABOUT THE 2023 INTERNATIONAL ARMOURED VEHICLE EXPO
As the largest dedicated conference of its type, the annual International Armoured Vehicle Expo brings together leaders from the Army and Defense Science and Technology communities from around the globe to share knowledge, experience, and innovation. By gathering some of the brightest minds in the defense and military communities, this expo gives a platform for discussing the advancement of the industry and integration of technological solutions, as well as provides vital insights into shaping future strategies for success.