INKAS® Exhibiting at 2022 Aidex Global Humanitarian Aid Expo in Belgium
November 11, 2022

Posted by

Ilan Y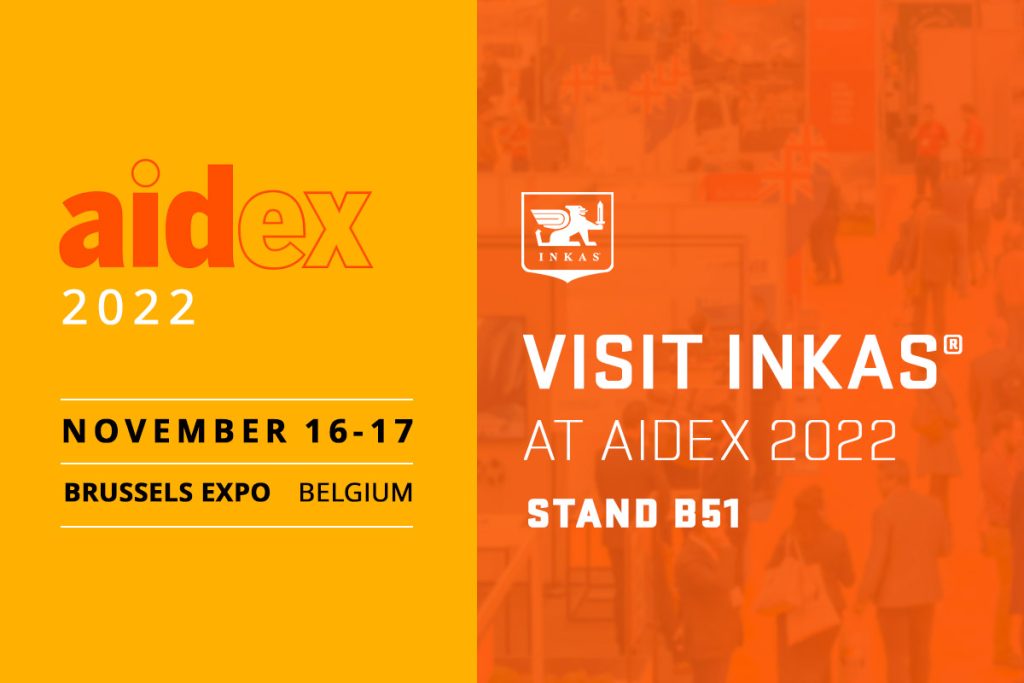 INKAS® Armored Vehicle Manufacturing is proud to announce it will be exhibiting at this year's Aidex tradeshow – featuring INKAS® field-proven armored vehicles that have been deployed in humanitarian aid and disaster relief missions around the globe for over 25 years to protect the teams who put their lives at risk in order bring stability and assistance to devasted regions across the globe.
"As a forward-thinking company, INKAS® is driven by its vision of creating a better and more secure future, and safeguarding the lives of individuals and communities on a global scale," said Margarita Simkin, Co-Founder and Chairwoman of INKAS®. "We are humbled that organizations such as the United Nations and NATO, as well as governments worldwide, continue to entrust our vehicles in the mission-critical operations that put their teams in direct danger in order to aid and assist greater populations."
With extensive experience engineering vehicles for a wide range of critical field operations, INKAS® unparalleled level of expertise is reflected in its innovative armored vehicles such as the INKAS® Sentry – one of the most versatile armored vehicles on the market, that can be customized to fit any mission type. Designed as a heavy-duty, multi-terrain armored vehicle for extreme climate conditions, the Sentry is available in a multitude of configurations such as an armored personnel carrier and a medical evacuation vehicle, and is fully customizable to meet the specific needs of each mission and client.
"The impact that NGOs have in establishing peace and security in regions around the globe is vital to so many communities worldwide, and INKAS® continuously strives to push the boundaries of its industry to deliver innovative armored vehicles that ensure the safe transportation of aid and relief teams through volatile regions and that protect these individuals from the life-threatening scenarios that they face," said Margarita Simkin.
To learn more about INKAS® advanced security features and mission-specific capabilities, visit the INKAS® team at stand B51 at the 2022 Aidex event in Brussels, Belgium on November 16th and 17th.
To learn more about the INKAS® Sentry, please visit the vehicle page here.
About the 2022 Aidex Expo
As the world's leading humanitarian aid and disaster relief event, Aidex brings together over 2,500 representatives of aid organizations, industry specialists, and suppliers, to address the challenges in global aid and development, as well as to showcase the latest innovations in the sector. Participating organizations include UN Agencies, the EU, Red Cross and Red Crescent Societies, local and international NGOs, government organizations, and private sector professionals.