INKAS® demonstrated the Sentry APC at the 2017 Blue Line Expo
May 9, 2017

Posted by

admin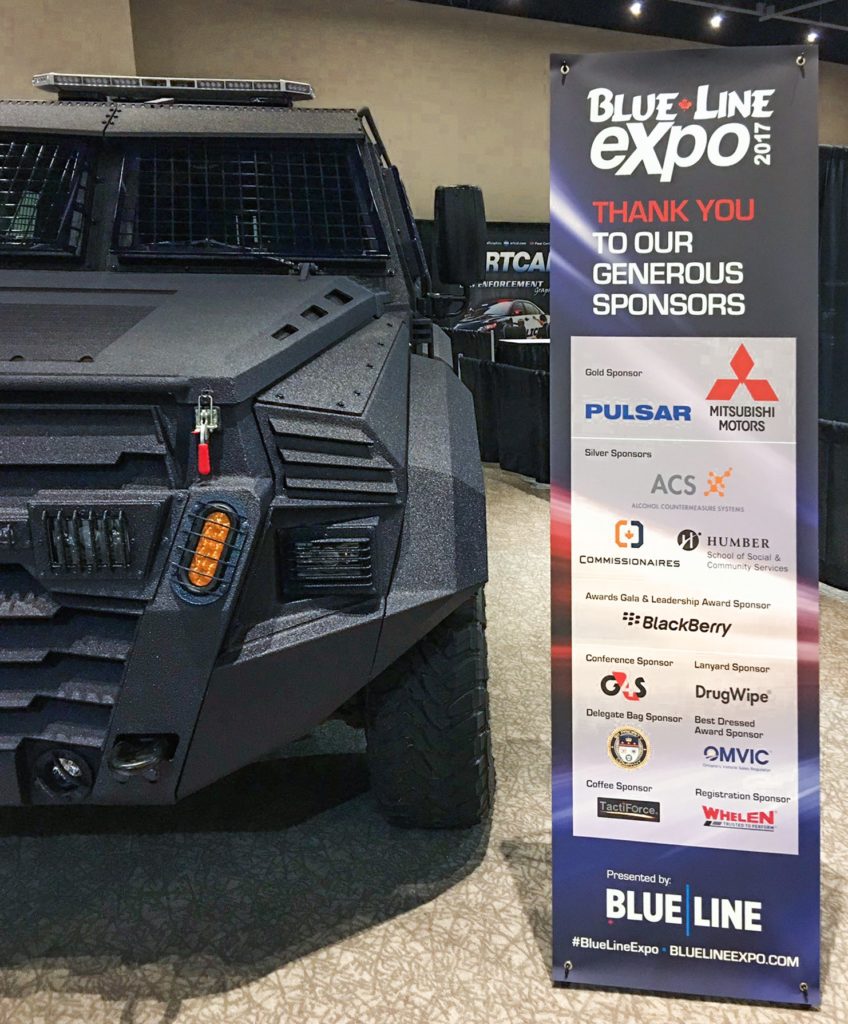 Over two hundred industry professionals took part in the Blue Line Expo, an event for the Canadian law enforcement community. The event was held on May 2nd at the International Centre in Mississauga, Ontario, and brought together the various sectors within law enforcement for a full day of learning, networking and showcasing the latest in technology, services and products presently available and coming soon to the market.
INKAS® is delighted to be a part of the most recognized Canadian law enforcement show and display its locally manufactured Sentry APC that has earned its track record on a global scale by demonstrating outstanding features compared to similar vehicles on the market today. INKAS® is committed to delivering premium products with dedicated customer service and exceptional after-sale support in order to ensure the security and protection of its clients.
Along with an extensive and action-packed trade show that highlighted the latest products and services in the law enforcement, corrections and security industries, Blue Line Expo also featured an education conference boasting national and international speakers and industry experts.