INKAS® Armored SWAT Transport Unit T19
February 17, 2017

Posted by

admin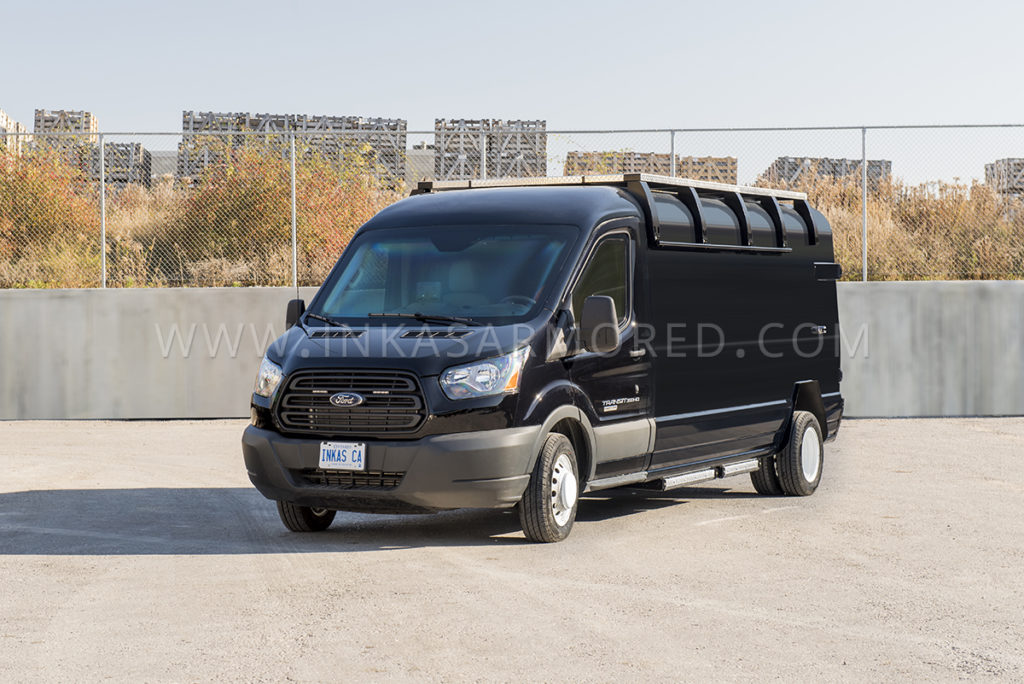 During any SWAT scenario or deployment, the transport vehicle plays a crucial role in ensuring the safety of officers, the reliable transport of tools and equipment and the overall success of the mission. This transport vehicle, completely designed and manufactured in-house by INKAS®, is more than capable of withstanding ballistic while transporting a team of 12 in full three-point harnesses with rear heat and a/c systems ensuring the comfort of all passengers.
Key Features:
With the perimeter armoring, the INKAS® Armored SWAT Transport UNIT T19 can withstand high power 7.62x51mm rifle fire and the simultaneous detonation of two DM51 hand grenades.
By optimizing the vehicle's interior configuration, up to 11 crew members can be safely transported.
Armoring of key mechanical components, engine bay and fuel tank provides all-encompassing protection.
Enhanced maneuverability due to lightweight armor ensures maximal speed performance without sacrificing level of protection.
Uniquely designed body accommodates various equipment such as communication systems, optical units and tactical gear.
Special defense applications include but are not limited to chemical attack protection, fire and drone detection, smoke screen systems, riot control and surveillance, signal jamming and so on.
INKAS® understands the risks that are associated with law enforcement duties and takes all measures necessary to ensure the high quality of all special purpose vehicles. Apart from the standard features package, INKAS® offers various special defense applications and customizations that adapt the vehicle to a multitude of uses and surrounding conditions. For more information, please visit https://inkasarmored.com/ford-transit-350hd-swat/