INKAS® Announces Expansion to Ukraine
September 12, 2023

Posted by

Ilan Y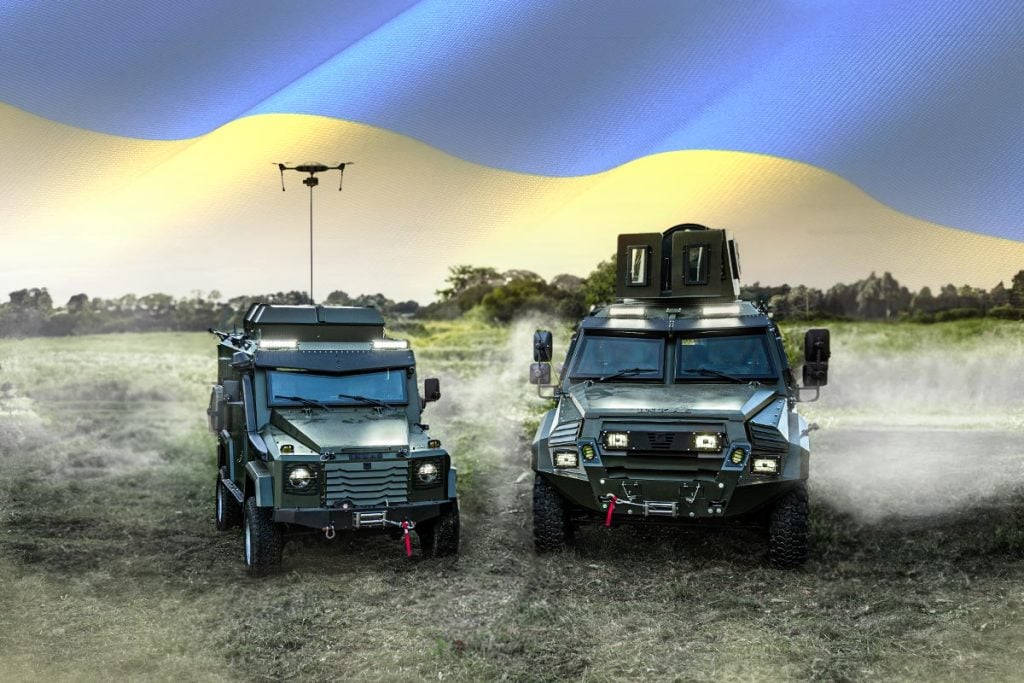 In an unprecedented move demonstrating unwavering commitment, INKAS® goes beyond words, solidifying support for Ukraine with actual boots on the ground.
Kyiv, Ukraine — September 12th, 2023 — Today, INKAS® Group of Companies proudly announces its latest venture, an expansion into the heart of Ukraine – Kyiv. Far from a mere symbolic gesture, this initiative showcases INKAS®' dedication to Ukraine's security and prosperity.
The INKAS® Group's newly established presence in Kyiv includes manufacturing facilities and an armored vehicle showroom. This strategic move underscores the company's commitment to providing exceptional products and services to its clients in the region.
Operating under the banner of INKAS® Ukraine, this local enterprise will offer a comprehensive range of INKAS® products, encompassing everything from Armored Personnel Carriers to cutting-edge Drones and innovative software solutions.
With this expansion, INKAS® reinforces its position as a global leader in security and defense solutions while ensuring that Ukraine remains at the forefront of their mission. The move aims to strengthen the ties between INKAS® and the Ukrainian community while contributing to the nation's economic growth and security.
Stay tuned for updates on this significant development as INKAS® continues to stand with Ukraine. To learn more, visit www.inkas.ua.