Armored Limousine Based on G63 AMG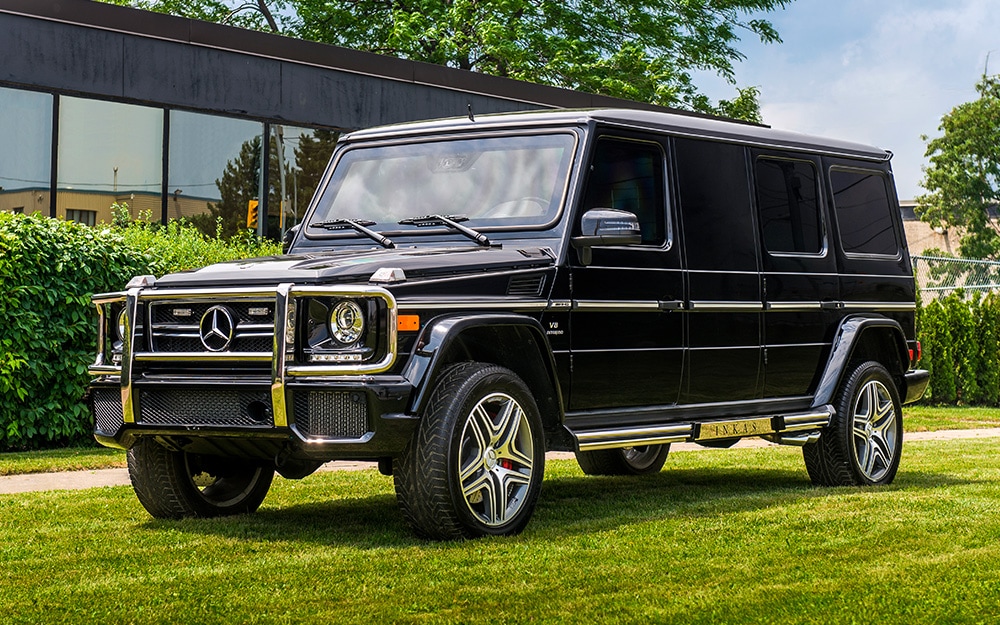 The vehicle easily serves as a fully-functional executive mobile office. Moreover, armoring and stretching adds both extra safety and comfort to one of the most popular vehicles in its class, essentially creating a virtual boardroom on wheels with power to match.
The Mercedes-Benz G63 AMG Limo has an exclusive customized interior, which incorporates innovative top-quality materials such as exotic leather and curved wood for the dashboard, armrests and other parts of the interior. The vehicle is equipped with captain style heated and cooled leather seats with luxurious massage systems, an executive customized safe, a bar, innovative light system as well as advanced multimedia and audio systems. Furthermore, the partition between the driver and the passenger compartment contains built-in TV screens allowing for maximal form and function.

Manufacturer website
Download technical specification document