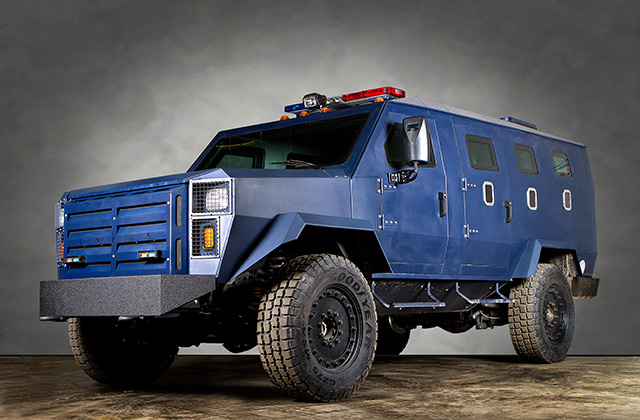 Light Armored Patrol Vehicle widely used by Police forces, SWAT, and other Security Agencies in North America and around the world.   Designed to provide Protection and Mobility, along with high level of comfort to its occupants in all climates.

With a Heavy Duty Truck chassis, this vehicle remains exceptionally reliable in the most demanding conditions, thanks to the custom designed axles and other key components upgraded to exceed OEM standards and to provide increased weight capacity and reliability.
INKAS® LAPV is equipped with an advanced blast and ballistic protection, handling and maneuverability, increased tires size, significantly improved ground clearance. The armored vehicle is equipped with many armoring features such as ballistic glass, vehicle floor armoring, roof armoring and INKAS® proprietary overlap system to protect from bullets being shot between seams of doors.
INKAS® has the finest engineers who have improved the quality of this bulletproof vehicle. It is worth every penny when buying.
Related Posts via Taxonomies
For more information or a quote call +1 416 645 8725 or enter: